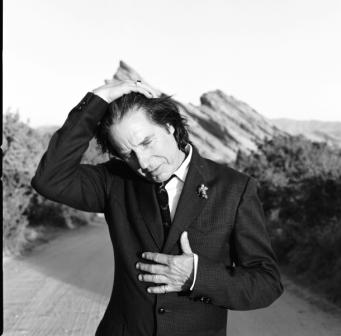 John Doe
.........................................................

KEEPER, the new record from acclaimed musician and songwriter John Doe,  is Doe's eighth solo record and first since 2007′s acclaimed A Year in the Wilderness. 
In 2009, Doe teamed up with The Sadies on the widely praised release Country Club. Of the collaboration, the Chicago Tribune asserted, "they blaze through country classics, with Doe's unmistakable low tenor taking center stage. Even though his days as a punk pioneer are decades past, Doe will forever be remembered as punk rock's golden throat."
Doe produced the new album alongside long-time collaborator Dave Way (Fiona Apple, Macy Gray) at L.A.'s The Way Station and New Monkey studios. Of the process Doe reflects, "As Dave and I began recording we knew it had to be a record featuring a band. We agreed that one of our favorite eras in music was '69-'71, just as hippie music had turned more aggressive and the flower was beginning to die. The songs for Keeper were written with that kind of confidence, conflict and flow." Doe goes on to comment on the record's markedly more optimistic material, "Dark and sad are typical places for most people to start writing songs. It's a location that the last four records came from, eventually I figured out how to write a love song where the people actually get loved. It became easier to write more than the lovelorn songs that made up most of those previous records. And as you grow up you realize that a certain amount of satisfaction and happiness is a very good thing. Pieces of sadness exist in everything but it doesn't have to be the only thing."
In addition to Doe, the record features vocals by Patty Griffin, Jill Sobule and Cindy Wasserman. Moreover, numerous world-renowned musicians joined Doe in the studio, including Smokey Hormel (Johnny Cash, Tom Waits), Don Was (Rolling Stones), Howe Gelb (Giant Sand) and Steve Berlin (Los Lobos).
On Tour:
Photos:
Media:
Links:
WEBSITE
FACEBOOK
Yep Roc Discography: