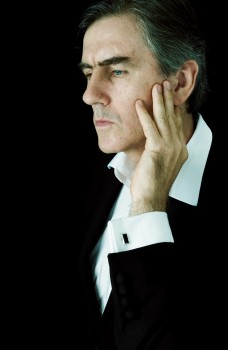 Robert Forster
.........................................................

After the death of Grant McLennan, his writing partner of twenty five years, Robert Forster was unsure if he would ever record again. The body of work he had assembled in their seminal band The Go-Betweens surpassed all their contemporaries in its quality and consistency. Many commentators have pronounced them the greatest ever Australian group.
Yet here, almost two years after McLennan's tragic demise, Forster returns with a stunning album that is both wildly progressive and haunted by the ghost of his soul mate. It offers the brave and heartrending insight of a man at the crossroads of his life that will find a place in the soul of anyone who has endured loss.
Like its predecessor, the Go-Betweens' swan song Oceans Apart, it was produced by Mark Wallis and Dave Ruffy at Good Luck Studios in South London. The band consists of remaining Go-Betweens and long time collaborators; bassist Adele Pickvance and drummer Glenn Thompson. They are augmented by Audrey Riley who provided the string arrangements on the legendary Liberty Belle & The Black Diamond Express.
The songs daringly run the gamut of emotion and arrangement; 'Demon Days', co-written with Grant McLennan shortly before he died, is a spine tingling journey into oblivion. 'Pandanus' and 'Did She Overtake You' are lively juggernauts that delightfully reprise the rhythmic tensions of Spring Hill Fair. 'The Evangelist' is a wistful cousin to 'He Lives My Life' and 'From Ghost Town' is a deeply personal and poignant farewell to a lost brother. Throughout, The Evangelist is a masterpiece of honesty and compassion.
Robert Forster recently described the album thus: "It's 10 songs long and is my first solo album in 11 years. In May 2006 Grant McLennan, my song writing partner died, bringing to an end The Go-Betweens. I wasn't sure if I was ever going to make another record but this summer it just materialized. It's a direct record. I've written seven of the songs, and three are co-written with Grant. Adele and Glenn from The Go-Betweens are with me. It's not Oceans Apart 2 – it's something else, but with trails going into the past and I'm proud of it."
On Tour: