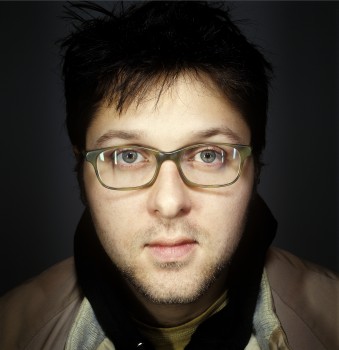 Robert Skoro
.........................................................

Yep Roc Records is proud to introduce Robert Skoro, the newest creator of gorgeously sculpted, orchestrated pop songs in the vein of the Shins, M. Ward and Wilco's Jeff Tweedy.
Skoro got his start as an essential bandmate in the Minneapolis music scene, before stepping out in front with his self-released debut, Proof. Only a month after that release and with barely two gigs behind him, the Minneapolis City Pages had already named him their Artist of the Year calling his music "sweet enough to overcome the sourest of grapes."
His new songs were recorded at Chicago's Engine studio with Brian Deck (Iron and Wine, Red Red Meat, Modest Mouse and more) and bear the unique quality of being personal yet anthemic. Making small moments loom large, these deeply personal songs sparkle with an ingenuous, natural sense of melody and pace. Skoro is, simply, a wonderful new songwriter who approaches his craft with eyes wide open and senses working overtime.