Peggy Sue's Choir of Echoes is now on physical pre-order at the Yep Roc Store, in addition to iTunes. See below for exclusive merch bundles for the CD and LP.
From the band:
Choir of Echoes was recorded this time last year in North Wales, UK and we are very excited to be putting it out into the world on January 28th 2014. We have some pre-order packages available now including digital downloads, CD and 12″ versions of the album, very useful tote bags and very beautiful screen prints inspired by the album cover. The first 200 physical orders also come with an extra handmade copy of the album on compact disc called an 'Echo' for you to pass on to someone you think will like it. Or you can keep both for yourself and have them playing in two rooms at the same time if you would rather.
We hope to see you in the real world some time next year.
 
Peggy Sue
Also watch the found footage video for "Idle" in the player below.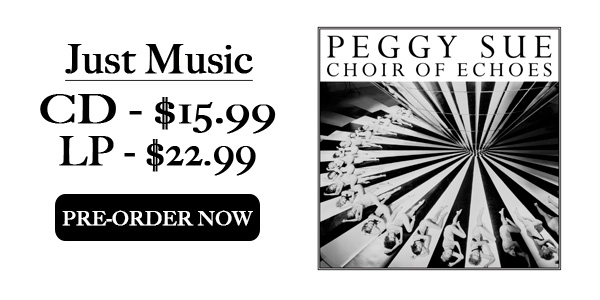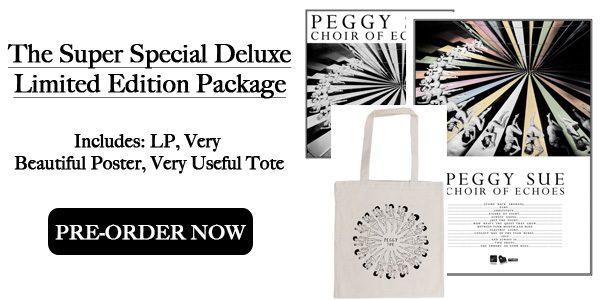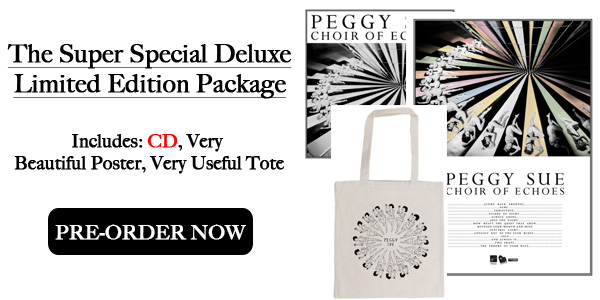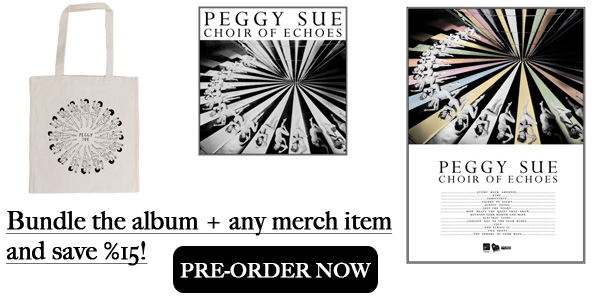 Tags:
Choir of Echoes
,
Idle
,
peggy sue
,
Yep Roc Store