Born Ruffians' new album Birthmarks is now available everywhere! Grab it HERE at the Yep Roc Store or HERE on iTunes.
A key ingredient in the creation of Birthmarks was a remote farmhouse in rural Ontario.  The band wanted to return to the days spent writing their debut, Red, Yellow & Blue, wherein they lived together and "whenever we had an idea we could work it out right there, that moment."
"We don't want to tell you about what we think we sound like," says the band's Mitch DeRosier. "We can tell you that this record will sound different. These songs lived with us, toured with us, got drunk with us and made our ears ring. Now, we get to hit the road and start making your ears ring."
If you still can't get enough Born Ruffians, check out this awesome remix of "Needle" by Young Galaxy HERE on Stereogum.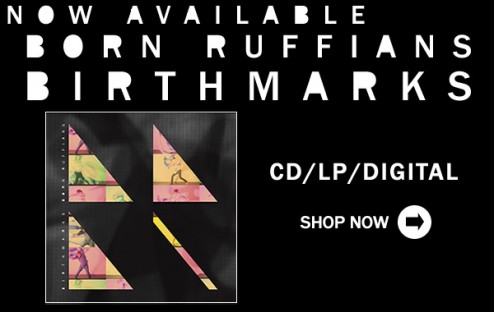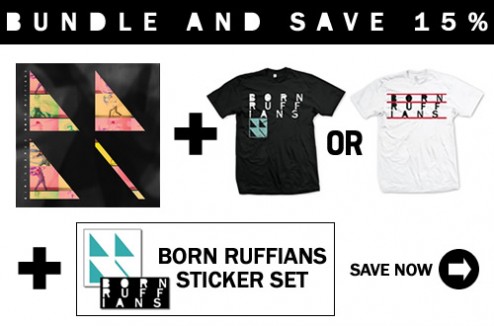 Tags:
birthmarks
,
born ruffians
,
Needle