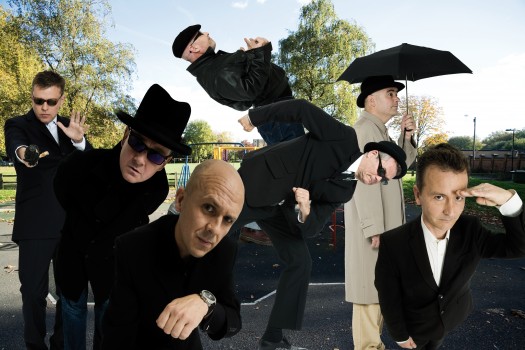 Madness
.........................................................

Their first studio album since 1999'sWonderful, The Liberty Of Norton Folgatecomprises fourteen tracks of quintessential Madness; subversive, expansive British pop music at its finest as you would expect from one of the country's most successful and enduring bands.
As with all previous Madness albums, The Liberty Of Norton Folgate features songwriting contributions from across the band and is a timely reminder of the ability of this unique act to turn their hand to multiple musical styles. The band's home town is the star of the show from lead track "We Are London" through to the closing 10 minute finale of the title track, celebrated for its diversity and characters and as the backdrop to the tales of lives lived. Few bands have come close to soundtracking London in the way of Madness and The Liberty Of Norton Folgate is an audio guide to the greatest city on earth.The title is inspired by one of those wonderful quirks of British law. Norton Folgate is a small area of East London distinct from the surrounding borough in terms of local government, an original 'libery' drawing its administration from the people of the area. Originally the haunt of actors and artists, including Christopher Marlowe, Norton Folgate is symbolic of the spirit and independence of London and its people, a city built on innovation and adventure…
1.Overture
2. We Are London
3. Sugar And Spice
4. Forever Young
5. Dust Devil
6. Rainbows
7. That Close
8. MK II
9. On The Town
10. Bingo
11. Idiot Child
12. Africa
13. NW5
14. Clerkenwell Polka
15. The Liberty Of Norton Folgate
On Tour:
No upcoming concerts or festivals.