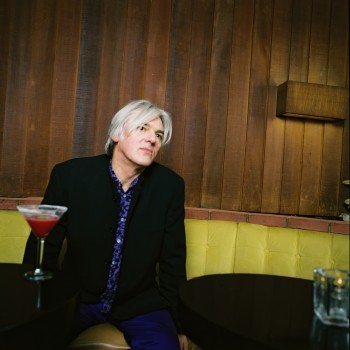 Robyn Hitchcock
.........................................................

Born in London in 1953, Robyn Hitchcock has written and recorded over 500 songs, including: "Where Are The Prawns," "I Wanna Destroy You," "The Cheese Alarm," "Sometimes A Blonde," "No, I Don't Remember Guildford," "To Be Human," "Where Do You Go When You Die," "Uncorrected Personality Traits," "Full Moon in My Soul," "Chinese Bones," "Madonna Of The Wasps," and recently a lament for the Arctic polar thaw "There Goes The Ice," recorded with KT Tunstall, with whom he was on a Cape Farewell environmental expedition to Greenland in 2008.
Since founding the art-rock band The Soft Boys in 1976, Hitchcock has played with many respected musicians including John Paul Jones, Gillian Welch & Dave Rawlings, Peter Buck, Nick Lowe, Abigail Washburn, Grant Lee Phillips, Martin & Eliza Carthy, Howe Gelb, Krystle Warren, Graham Coxon and Johnny Marr among others. In 1996 Jonathan Demme directed an in-concert film about him in New York called Storefront Hitchcock, and in 2003 cast him in his remake of The Manchurian Candidate and in 2007′s Rachel Getting Married.
On Tour:
No events...
Photos:
Media:
Links:
WEBSITE
FACEBOOK
TWITTER
YOUTUBE
TUMBLR
Yep Roc Discography: