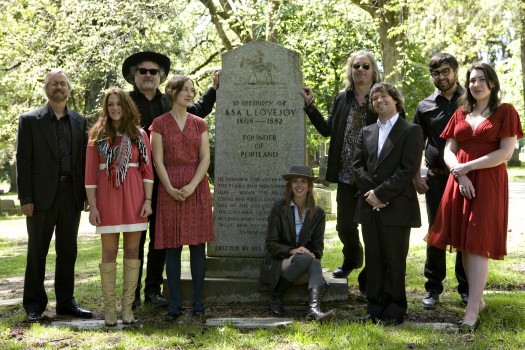 The Minus 5
.........................................................

Yep Roc Records is happy to announce the 2012 vinyl release of the much praised Minus 5 self-titled album (a.k.a. "The Gun Album"). The physical piece includes a vinyl 12″ of the entire album and an additional 7″ featuring two additional tracks. But aside from giving the album the ultimate audiophile treatment of a vinyl release, this release contains the entire "gun sessions" recordings. An entire album's worth of bonus tracks (demos, outtakes, previously unreleased tracks, rarities, and alternate mixes) have made their way out of the Minus 5 vaults to be included as a digital download available only with purchase of this LP. A total of 23 tracks are sure to satisfy both fans and soon to be fans the world over.
The Minus 5 features the Scott McCaughey, Peter Buck, John Ramberg and Bill Rieflin line-up, as well as two tracks recorded in Chicago with Wilco, and guest appearances by John Wesley Harding, Kelly Hogan, Morgan Fisher (Mott), Sean Nelson (Harvey Danger/Long Winters), Tucker Jackson (The Dimes/Celilo), and Colin Meloy and John Moen (Decemberists).
On Tour:
Photos:
Media:
Links:
FACEBOOK
YOUTUBE
Yep Roc Discography: