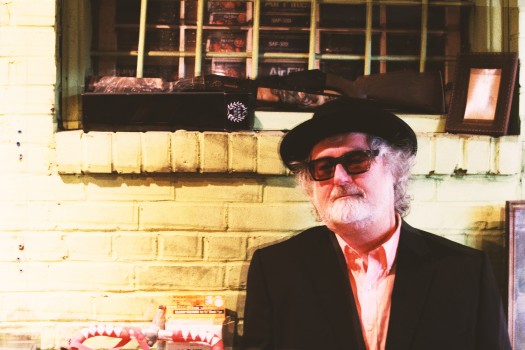 The Minus 5
.........................................................

2016 marks the 50th anniversary of The Monkees, the band that wasn't really a band when they started (yes, they were the Prefab Four before The Rutles), but became one, and in the process have reached legendary status, with a catalog of music that rightly deserves the attention it has garnered over the years.  I was eleven years old when I first heard "Last Train To Clarksville" and I became a lifelong fan in that moment. A few years ago I gathered like-minded Minus 5 cohorts for Of Monkees & Men, and, starting with the surreal 10-minute epic "Michael Nesmith", we crafted a song for each member, as well as one for "Boyce & Hart", the duo that wrote and produced many classic Monkees tracks.  Side Two of the LP eulogizes other important figures in that roam my psyche, naming names and proudly so.  It's not a musical documentary by any means – but it pays real tribute to people who heavily influenced my life and music.
On Tour:
No upcoming concerts or festivals.
Media:
Links:
FACEBOOK
YOUTUBE
Yep Roc Discography: