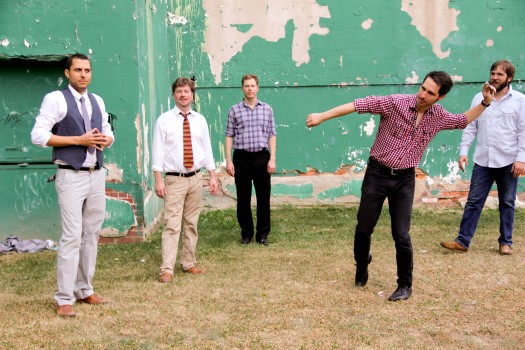 The Old Ceremony
.........................................................

Yep Roc Records is pleased to announce the signing of Durham, NC based pop-noir band The Old Ceremony. The band will be releasing their 5th studio album titled Fairytales and Other Forms of Suicide through Yep Roc on August 21, 2012.
Through constantly evolving from album to album, The Old Ceremony has consistently carved out its own distinctive aesthetic, once described as "the Beatles meet the Bad Seeds." The band has performed with CAKE, Squirrel Nut Zippers, Chuck Berry, Polyphonic Spree, Mountain Goats, and the Avett Brothers, among others, and their CD, Our One Mistake, was included in PASTE Magazine's "Top 100 Albums of 2006." Last year, they worked on their first score for a feature film starring Ed Asner and have had their music featured in several motion pictures including the action-thriller Push. The Old Ceremony is fronted by singer/songwriter/guitarist Django Haskins, and includes bassit Jeff Crawford, drummer Dan Hall, vibraphonist/organist Mark Simonsen, and violinist/keyboardist Gabriele Pelli.
On Tour:
Media:
Yep Roc Discography: