Yep Roc's got three releases coming up for Record Store Day 2016 on April 16th, 2016.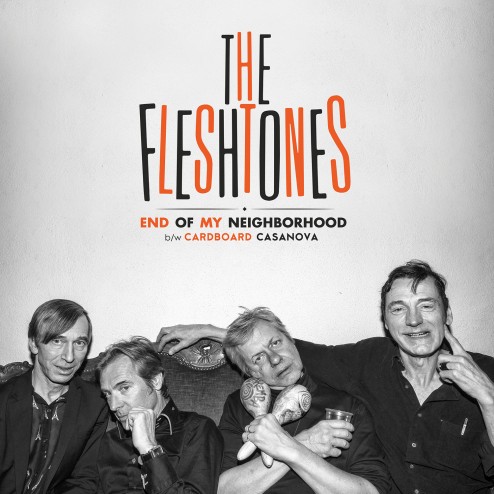 The Fleshtones
End of My Neighborhood
45/single
End Of My Neighborhood" composed and sung by The Fleshtones guitarist Keith Streng, certainly let's us know he's more than concerned about the re-development of his neighborhood and the concurrent loss, not only of all the things that made the 'Northside' of Williamsburg such a cool place to live, but of its human scale as well.
Lead vocalist Peter Zaremba came up with the blatantly '60s track, "Cardboard Casanova". Besides the beat, the song features the type of lyrical content you'd expect from that era. A punk lead singer, angrily denouncing some girl's preference for the rich guy, who in actuality doesn't 'make it' as a lover anyway. What will she decide? Strangely relevant today. Mike Mills of REM joins in on vocals, and Fleshtones founding member Jan Marek Pakulski might also be somewhere in the mix as well.
The 45's sleeve was designed by Herve Peroncini of the rocking Italian band The Peawees. The photos were taken by Jacopo Benessi before a Fleshtones show in La Spezia, Italy. And the songs were recorded with longtime friend of The Fleshtones, Florent Barbier, at Cold Cut Productions Studios. This release is exclusive to Record Store Day 2016.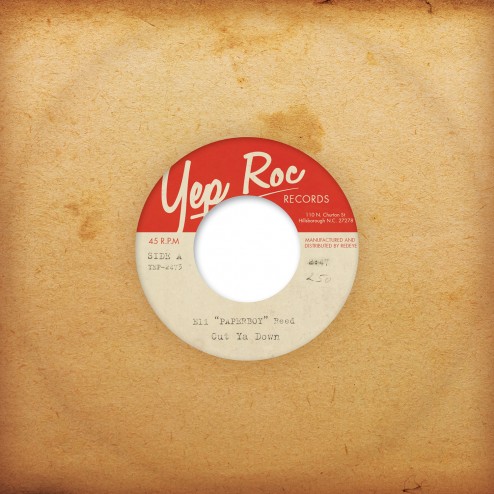 Eli Paperboy Reed
Cut Ya Down
45/single
This 45 features two new tracks from Eli Paperboy Reed's forthcoming debut album for Yep Roc Records – "Cut Ya Down" and "Hold Out". It's packaged as an old-school jukebox 45, with a large hole on the record and custom label, which is in a plain brown paper sleeve. The label design is reminiscent of old soul 45 test pressings, of which Eli is an avid collector. It is the perfect package for his unique brand of soulful, funky R&B.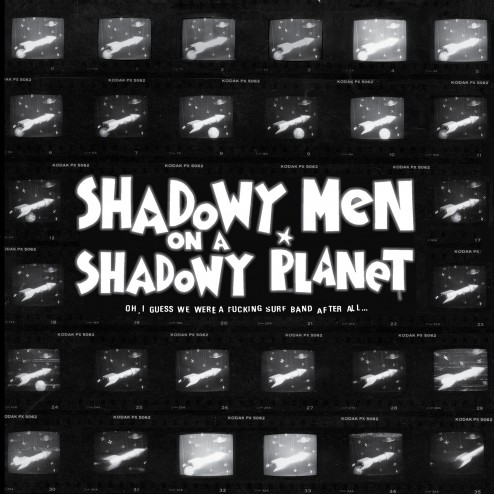 Shadowy Men on a Shadowy Planet
Oh, I Guess We Were A Fucking Surf Band After All…
4 LP vinyl box set
Shadowy Men on a Shadowy Planet is the seminal Canadian instrumental combo formed in Toronto, in 1984. They released three albums before disbanding in 1996, reconstituting once again in 2013. Yep Roc Records is proud to be re-releasing all three original studio albums (Savvy Show Stoppers; Dim The Lights, Chill The Ham; Sport Fishin': The Lure of the Bait, The Luck of the Hook) on vinyl in deluxe gatefold sleeves, with expanded artwork, liner notes by Bon Von Wheelie, Bry Webb and Scott McCaughey, contextual essays by band associates and a chihuahua, and including "Having An Average Weekend", made famous as the theme to the hit sketch comedy TV show, The Kids in the Hall. This luxurious box set includes an exclusive new LP including tracks from singles, soundtracks, compilations, their trashcan, and BBC John Peel and CBC Brave New Waves sessions. Remastered from first generation tapes by recent Grammy winner Peter J. Moore – all in one box-set called, I Guess We Were A Fucking Surf Band After All… Exclusive for Record Store Day 2016.
Tags:
Eli Paperboy Reed
,
Record Store Day
,
shadowy men on a shadowy planet
,
The Fleshtones