As part of Yep Roc's 25th anniversary as a label, we're proud to announce the vinyl reissue of two long-out-of-print classic albums from Los Straitjackets: Rock en Español, Vol. 1 (15th Anniversary Edition) and Jet Set (10th Anniversary Edition)! Both reissues will be available on October 21 and are available now for pre-order.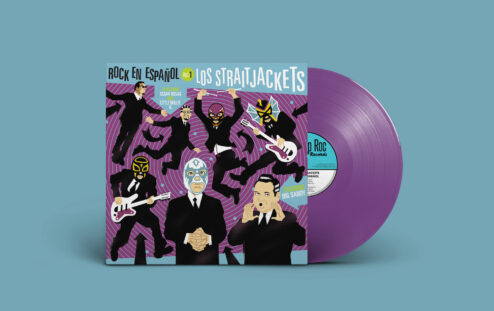 Los Straitjackets have been proving for years that rock & roll is a truly universal language by doing away with vocals, but for this album the masked guitar manglers have decided to focus on a more specific tongue – namely Spanish. For Rock en Español, Vol. 1, Los Straitjackets have recruited three talented friends to perform a set of rock & roll classics in Spanish – Cesar Rosas of Los Lobos, Big Sandy of retro-country kings Big Sandy & His Fly-Rite Boys, and Little Willie G., lead singer with legendary East L.A. soul-rockers Thee Midnighters.
While most folks will be familiar with these tunes in their English-language originals, many of the versions that appear on this album were taken from Spanish rewrites recorded in the '60s by Mexican teen groups such as Los Teen Tops, Los Locos del Ritmo and Los Rebeldes del Rock. This 15th anniversary edition LP is the first ever reissue of Los Straitjackets' 2007 classic album and is pressed on purple vinyl. This marks the first time the album is available on color vinyl and is limited to 1,000 copies worldwide. Pre-order here!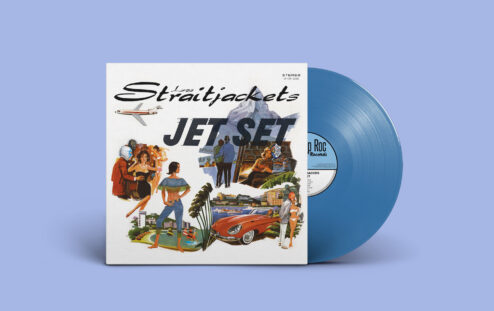 Jet Set is a collection of 15 carefully crafted guitar-driven songs that prove to be the most diverse and inventive of Los Straitjackets' oeuvre. The album was recorded at The Pow Wow Fun Room studios in Los Angeles with producer and friend Janne Haavisto (of Laika and the Cosmonauts) and includes a few guest appearances by The Basic Cable Horns (from the Conan show) and Finnish actress and musician Irina Bjorklund.
Jet Set delivers the high-energy rock and roll instrumental music fans have come to expect from Los Straitjackets. This 10th anniversary edition of Los Straitjackets' long-out-of-print 2012 classic is pressed on sky blue vinyl and limited to 1,000 copies. This marks the first time Jet Set has ever been available on color vinyl. Pre-order here!
Tags:
Jet Set
,
Los Straitjackets
,
New Release
,
Rock en Español Vol. 1
,
Vinyl Reissue