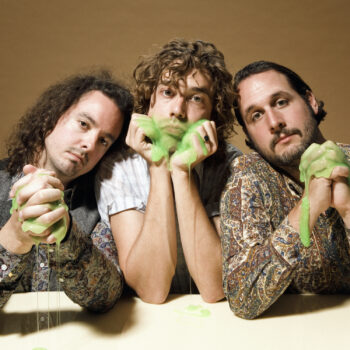 Born Ruffians
.........................................................

PULP...
by Born Ruffians
Juice, squeezed from soft fruit contains a floating melange of fleshy, fibrous pulp. The glass is before you: electric and vibrant. Naturally sweet and nutritious. Nature's nurturing gift for body and mind.
An abundance of good material, that's what we had. We didn't set out to write a trilogy. We just wrote a lot of songs that we liked and it seemed a shame to bury any of them. So, early on in our recording process we looked at this great big list of all the songs and said "let's break this up into three records: JUICE, SQUEEZE and PULP."
It would be short selling it to call Pulp a collection of b-sides and rarities. Rather, it is a group of songs who have been patiently waiting their turn. "Happy Parasites" was at the top of the list when we entered the studio to record Uncle, Duke & the Chief in 2017 but it never made it into the sessions. "Husha" has been kicking around youtube and various hard drives, a bootleg of sorts, for nearly ten years. "Heat Wave" is a head bobbing, slow-burn banger that just needed a little more gestation time.
PULP, strained and separated for your convenience. You may now swirl them back into the eddying roil or consume each song independently. All we ask is you refrigerate after opening.
On Tour:
Media:
Links:
WEBSITE
FACEBOOK
TWITTER
INSTAGRAM
Yep Roc Discography: