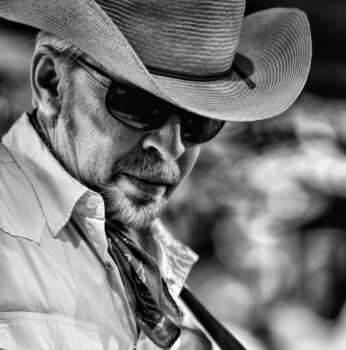 Dave Alvin
.........................................................

From An Old Guitar: Rare and Unreleased Recordings

I own a few old guitars. Unlike some guitar players, I don't have a huge collection of vintage guitars, only a few choice instruments that I fell in love with when both the guitars and I were younger and closer to mint condition. Over the decades of constant touring and recording, my 1964 Fender Stratocaster, 1934 National Steel Bodied Duolian, 1954 Martin 00018, 1958 Martin D28 and I have shared a lot of good times and some not so good times, some great gigs and more than a few terrible ones, some tough studio sessions and, without a doubt, many more fun ones. The recordings on this album are all from fun sessions.
Some of these tracks were original songs recorded for albums of mine but wound up being left off for one reason or another while others were recorded for various tribute albums. The majority, though, were recorded for no other reason at all than the sheer kicks of going into a recording studio to make some joyous noise with musicians and singers that I love and admire. There's some acoustic blues and ballads, rocking electric barroom blues, folk/rock, country/rock and some mixtures of all those styles. There's songs written by dear friends like Peter Case, Bill Morrissey and Chris Smither, while some written by heroes like Willie Dixon, Bob Dylan, Doug Sahm, Lil' Hardin Armstrong, Marty Robbins and Bo Carter. If I had a few extra bucks in my pocket, I'd book a day in the studio, call some old (or new) friends, comrades and co-conspirators to join me and see what would happen. No pressure, no expectations, just making music for the transcendental thrill of, well, making music.
I've always been lucky to be surrounded by musicians who are better than I am. These recordings are no exception. I'm proud and happy that there are some of my fellow old Blasters pals on this disc along with my lifelong guitar guru, Greg Leisz, plus members of The Guilty Men/Women/Ones among the varied, infinitely talented musicians and singers who joined me in recording these tracks. I'm especially moved to have some beloved ghosts appearing on this album. I'll admit to getting more than a bit misty eyed hearing performances from the late Bobby Lloyd Hicks and Amy Farris and I have no shame in saying that having my late, best friend Chris Gaffney playing and singing with me again, can get me crying like a newborn while smiling like a big, happy goofball.
I sincerely hope you enjoy these songs (and the musicians/singers bringing them to life). These recordings may be rare, unreleased or little heard but I'm very proud of them and they  hold a very special, warm place in my heart. Just like my old guitars.
Dave Alvin 2020
On Tour:
Media:
Links:
WEBSITE
FACEBOOK
TWITTER
INSTAGRAM
Yep Roc Discography: