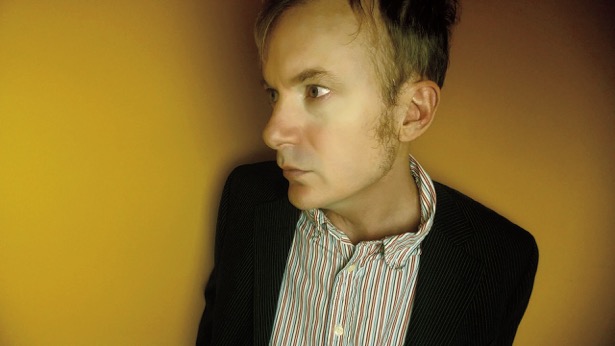 Look Park
.........................................................

Chris Collingwood, the lead singer of Fountains of Wayne, will release his debut album, LOOK PARK, on July 22nd. LOOK PARK is Chris Collingwood's first album outside of Fountains of Wayne and was recorded in collaboration with legendary producer Mitchell Froom (Elvis Costello, Crowded House, Suzanne Vega). Shot through with earnest emotion and restless energy, LOOK PARK is unlike anything in Collingwood's already extraordinary canon, a fact affirmed by his decision to dub both the album and overall project as "Look Park," the name borrowed from a favorite green space in his hometown of Northampton, MA.
"I don't like the expression 'solo record,'" Collingwood says. "It means you don't have to pay attention to it, that it's really just a side project. It's band music and I thought it should have a band name."
Collingwood returned home after touring the world in support of SKY FULL OF HOLES, unsure of how to proceed. The next three years saw him demoing a slew of new songs with acoustic guitar, keyboards, and spare percussion – tambourines, shakers, and sometimes a full drum kit.
"I threw out the ones that sounded like FOW songs," Collingwood says. "It took a while to start thinking outside of four-piece, power chord arrangements. There's a lot of piano on the demos, and a lot of deliberately empty space. I thought it was important to record with someone who would get me out of my usual habits."
So why not ask one of his all-time favorite producers? He found Froom's contact info on Linked In and sent an unsolicited note. The two musicians were surprised to learn they had both attended the same ultra-conservative, all-male boarding school, The Hill School in Pottstown, PA. Once Froom heard the demos, they were off. The two spent several weeks doing extended pre-production in their respective home studios, "working out arrangements by email and talking for two hours a day on the phone," says Collingwood. "Not just about music, but everything, just getting to know each other. He's an immersive guy. He wanted to know where I was coming from."
Together Collingwood and Froom concocted a truly distinctive approach for Look Park — strange and spatial, ribboned with layered keyboards, atmospheric harmonies, plate reverbs, and a whole lot of Mellotron, inspired by a shared love of The Moody Blues.
"It became something completely different from anything I'd done before," Collingwood says. "It's rock music, but owes more to an era when people still listened to whole albums."
August 2015 saw Collingwood head west for a week of sessions at Froom's Santa Monica home studio, accompanied by bassist Davey Faragher (Elvis Costello, Lucinda Williams, Cracker) and drummer Michael Urbano (Smash Mouth, Ron Sexsmith, Todd Rundgren), a smart, crafty rhythm section adept at both subtlety and sparkling, uptempo urgency.
"I love singer/songwriters," Collingwood says, "but I'm very proud this doesn't sound like a singer/songwriter record. It sounds like a band."
On Tour:
Media:
Links:
WEBSITE
FACEBOOK
TWITTER
INSTAGRAM
Yep Roc Discography: