Portland, OR-based Blitzen Trapper released "Masonic Temple Microdose #1," the second single from their Yep Roc Records debut, Holy Smokes Future Jokes, out September 11.  
Consequence of Sound premiered the video for the track. Read more about the Origins of "Masonic Temple Microdose #1″ here.
The track is as pertinent as it is trippy, a dual concept matched by the its psych-country twang.

Consequence of Sound
Watch the official video:
"This song is about American apathy and the nihilism that emerges from the bogus idea that complete personal freedom should be man's ultimate goal, when in fact man's ultimate goal should be ecological balance, all things follow from this," offered frontman Eric Earley. "Comedy and horror combine on this track, teenagers dropping acid in a masonic temple at the end of the empire, the American consumptive death-drive laid bare as a desire for extinction."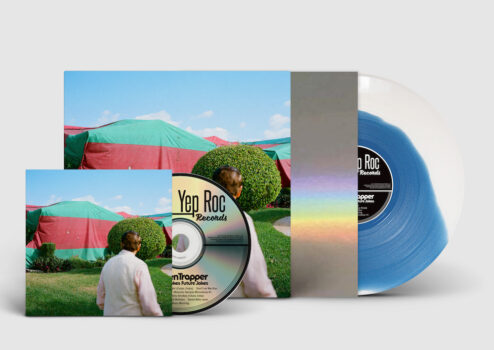 Pre-order Holy Smokes Future Jokes via the Y-store now and get FREE shipping. First Edition LP features two-tone cloudy blue vinyl ️and is available ONLY via the Y-store and Bandcamp.
Tags:
Blitzen Trapper
,
Holy Smokes Future Jokes
,
New Release