JUICE, the Born Ruffians' sixth full-length record, is a hyper, earnest, and affecting collection of rock & roll songs that they wrote and polished over a three-year span and ultimately sewed together into a cohesive, relentless, and uniquely enjoyable experience.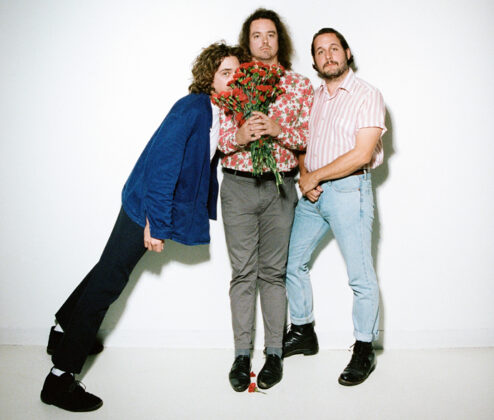 15 years into their career, this group of friends— guitarist/vocalist Luke Lalonde, bassist Mitch DeRosier, and drummer Steve Hamelin—have doubled down on their commitment to their artistic integrity and vision.
It's Born Ruffians as they've always been—creating on their own terms, heads against the wind until their work is done.
Tags:
born ruffians
,
new music