Born Ruffians remind everyone to "Breathe" with their new single, out today. The song is off their forthcoming album JUICE, available on April 3rd!
Discussing the new track, guitarist/vocalist Luke Lalonde stated: "Similar to our last single 'Wavy Haze,' 'Breathe' is about our relationship with our own memories—though more focused on the uninvited memories that impose themselves on us at random times. Sometimes on a bus, I will shudder or audibly gasp because my brain will deliver something I did in Grade 5 and regret terribly. Or sometimes a nice memory will pop by for a visit. It's sort of about the battle between the light and the dark in my brain, fighting each other for real estate up there. To quote myself… I had a dream love and light were winning. I woke up laughing. I woke up singing."
To coincide with the release of JUICE on April 3rd, Lalonde will perform live that evening at 8 PM ET via IGTV/Facebook Live.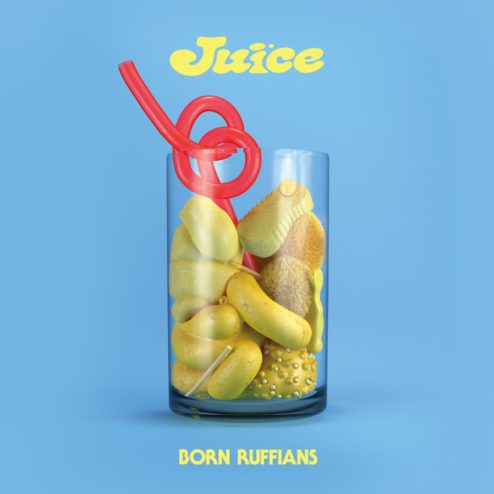 Tags:
born ruffians