Cheyenne Mize's beautiful new album, Among the Grey, is now available everywhere. Grab your copy at the Yep Roc Store, iTunes,  Amazon, or your local record store.
NPR says of Among the Grey:
Rich and assertive, these songs alternately storm and sparkle, as Mize's sound accommodates PJ Harvey-esque bombast ("Wait for It," "Heart Hole"), pop-rock punchiness ("Among the Grey") and ballads that shimmy and seethe ("Raymaker"). True to its title, the album explores life's many in-between places, with a crack band — including home-state pal and past tour-mate Ben Sollee on cello — recording in several different rooms of a Louisville church. Together, they craft a fine introduction to a singer who's searched for her own identity and found something worth looking for.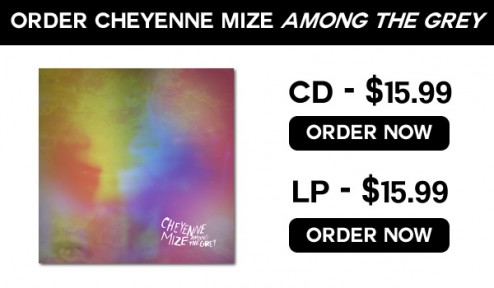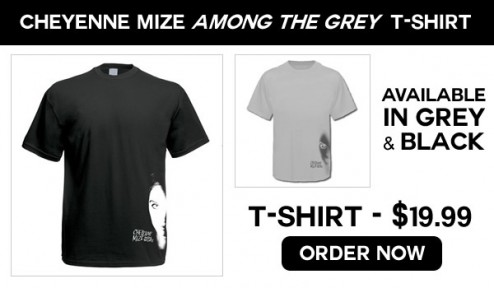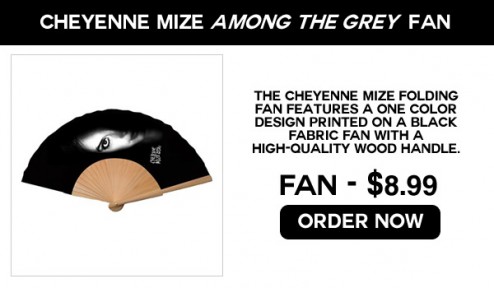 The songs on Among The Grey were written in a much shorter period of time than any of Mize's prior work, coming together during a period of both explosive creativity and harrowing self-doubt. Says Mize, "In the midst of this generally positive time I was struggling with huge questions about my life. I had the impression when I was younger- and I think this is true of my generation as a whole- that there would be a point in life when all of the sudden I would be 'grown up' and have it all figured out. Among the Grey comes from this idea that most of our lives are lived in the in-between places instead of the destinations. Fortunately the good stuff is in the middle, in the process. In that grey area is where you find those little sparks or dashes of color that make it all interesting and worthwhile. The record is like that; it's dark at times, but has a lot of sparkle to it."
Mize worked with a group of musicians who had been her touring companions in the previous years: JC Denison on drums and percussion, Emily Hagihara on bass and percussion, and Drew English on guitar. They tracked the core of most songs live, allowing what she calls a "raw and person-driven sound. Having that human element and letting the songs develop organically was very important for me. In a way I forced my musicians to go in somewhat blind. So much energy comes with not being prepared – it allows for more real emotion and music to happen."
Recording on the compound of the Christ Evangelical United Church in Louisville, the band took advantage of their access to the unique spaces. Using their environment to shape the sounds for each song, they recorded in the gymnasium for soaring guitar tones, the sanctuary for choir-like backing vocals and huge drum sounds, and even the basement where they found the items used for the unsettling percussion on the song "Give It All." Sonically Among The Grey is finely polished, and flows naturally between soft and intimate, laid back and lilting, stormy and intense. Mize is equally at ease winding melodies around almost ambient shimmering atmospherics as she is belting out lines over a locked and loaded rhythm section.