Dave Alvin shares "Highway 61 Revisited," a cover of the Bob Dylan classic and the second track unveiled from his first solo album in eleven years, From An Old Guitar: Rare and Unreleased Recordings, out November 20.   
Recorded at Craig Parker Adams' Winslow Studios in Los Angeles, Dave (on vocals and electric guitar) was joined in studio by Greg Leisz (electric guitar), Gregory Boaz (bass), and Don Heffington (drums).  
Watch the official video, created by Victor Krummenacher:
"When UNCUT magazine asked me to record 'Highway 61' for their Bob Dylan tribute CD insert, I was scared to death," says Alvin. "Not only is it impossible to do a better version of this song than Dylan had already done, but it would be pretty damn hard to come anywhere close to doing a version as good as Johnny Winters' classic cover. Knowing this, I still figured, 'what the hell.' I called the musicians, figured out an arrangement somewhere between Mose Allison and Little Milton, plugged in my guitar, and went for it. The guys and I had an absolute blast reimagining this version of Mr. Dylan's classic, and I sincerely hope you enjoy listening to it as much as we did playing it."   
Produced by Dave Alvin, From An Old Guitar: Rare and Unreleased Recordings, the 16-song collection offers a mix of acoustic blues and ballads to electric bar room blues to folk and country/rock. Featuring songs recorded over the years for his own records and tribute albums, "the majority were recorded for no other reason at all than the sheer kicks of going into a recording studio to make some joyous noise with musicians and singers that I love and admire," offers Alvin.
Pre-order From An Old Guitar: Rare and Unreleased Recordings now.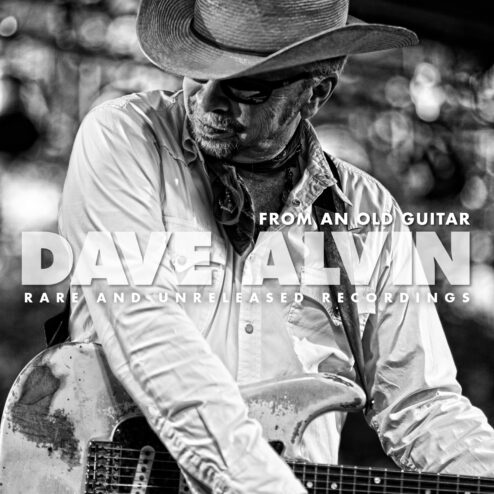 Tags:
Dave Alvin
,
From An Old Guitar: Rare and Unreleased Recordings
,
music video