In celebration of its 20th anniversary, Yep Roc Records is pleased to announce the limited edition vinyl debut of Caitlin Cary's first full-length album While You Weren't Looking out September 30. The remastered, expanded edition was pressed at Asheville, NC-based Citizen Vinyl and is now available for pre-order.
"I am deeply honored by this reissue of my first solo record," says Cary. "The making of it is as memorable as many of the other Firsts in my life. Like all of those, it seems it could have happened a moment ago, just as it also feels like many lifetimes have elapsed since. I hope its sound and its feeling will evoke exactly that sort of time confusion for anyone listening."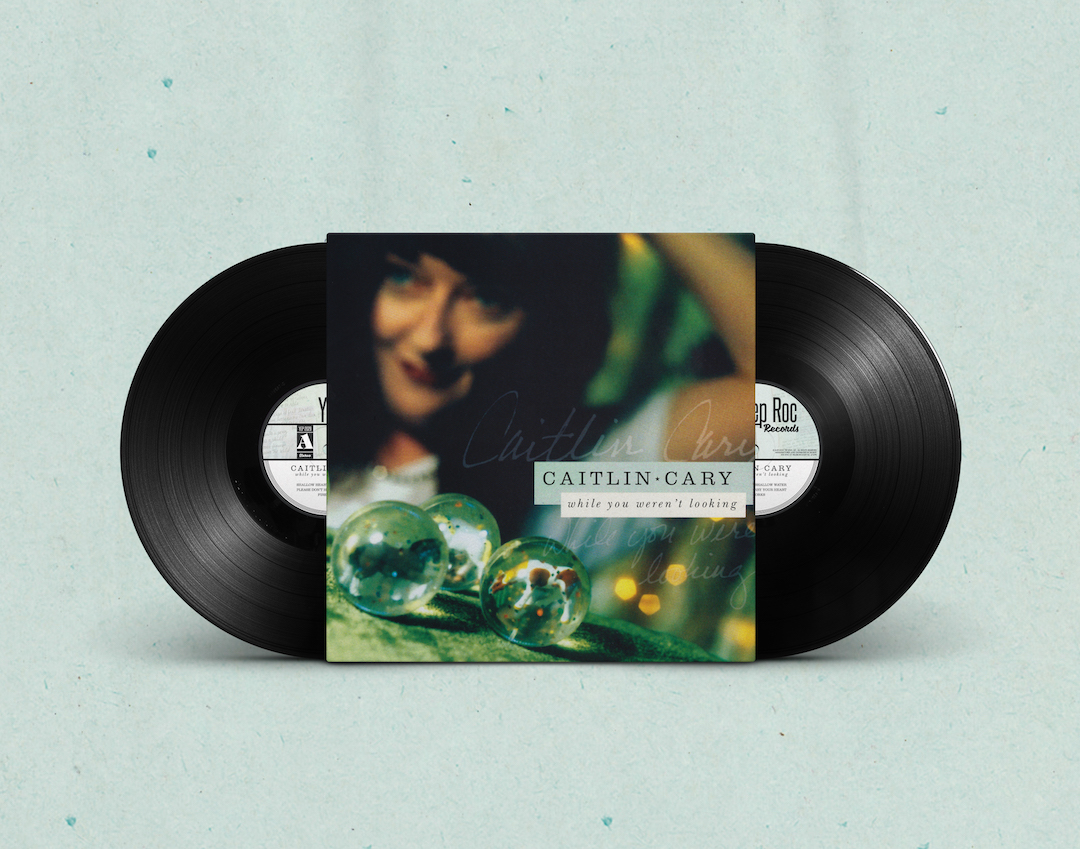 Hailed as a " fine solo debut" by Austin Chronicle and "a timeless collection" by Exclaim!, While You Weren't Looking "lets her sweet and expressive voice and her fiddle accents become the center of attention" (AV Club). Showcasing her depth as a songwriter, Cary co-wrote all the songs; the album boasts a nostalgic, intimate acoustic feel accompanied by her masterful musicianship.
Originally released in 2002, the album was produced by Chris Stamey and featured Whiskeytown bandmate Mike Daly (guitar), who co-wrote and played on most of the songs; Mike Santoro (bass); Skillet Gilmore (drums); ex-Jayhawk Jen Gunderman (keyboards); and Thad Cockerell, Tonya Lamm (Hazeldine), and Lynn Blakey on harmonies. The album also features fellow North Carolina artists, including the Backsliders' Chip Robinson, Superchunk's Jon Wurster, and percussion from Mitch Easter, among others.
A Raleigh, NC-based artist, singer, songwriter, and violinist, Cary was a founding member of the alt-country band Whiskeytown. Over her solo career, she's released two solo full-length albums, two EPs, a duets album with Thad Cockrell, two albums with super girl group Tres Chicas, an EP with The Small Ponds, and released an album of original protest music with the NC Music Love Army.
Since 2015 she has focused on her visual art, first in a five-year residency at Artspace, a downtown Raleigh, NC, studio collective and arts education organization. In March 2021, she and her husband, Skillet Gilmore, opened The Pocket, a small gallery/studio space in the historic Oakwood neighborhood of Raleigh. Her needle prints, Skillet's screen prints, and a carefully curated selection of works by some of the area's finest artists and makers are on display there. 
On October 29, Cary will be playing the kickoff concert at the North Carolina Museum of History celebrating the upcoming traveling exhibition The Power of Women in Country Music, from the GRAMMY Museum® in Los Angeles. She will be joined by North Carolina artists Charly Lowry and H.C. McEntire. The exhibition opens October 28, 2022. 
While You Weren't Looking is among five artist anniversary titles being reissued on LP by Yep Roc Records this fall.
Tracklisting: 
Shallow Heart, Shallow Water

Please Don't Hurry Your Heart

Fireworks

What Will You Do?

Thick Walls Down

Sorry

Pony

The Fair

Too Many Keys

Hold On To Me

I Ain't Found Nobody Yet

Trickle of Whiskey

The Fair (Band Version)

Keys To The Fair
Tags:
Caitlin Cary
,
New Release
,
reissue
,
Vinyl Reissue
,
While You Weren't Looking