We've been digging through the archives and bringing you some never before released live albums from your favorite Yep Roc artists, available exclusively on Bandcamp.

As you've probably seen, many of our artists have had to cancel or postpone tour dates due to COVID-19 and social distancing mandates. We hope these live records allow you to connect with and support your favorite artists while discovering new music along the way.
Check out what live treasures we've found so far. Be sure to visit our Bandcamp and hit the "Follow" button for notifications on future releases!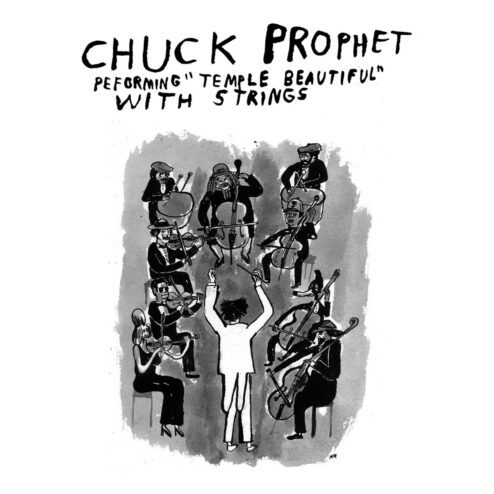 Chuck Prophet: Strings in the Temple: Live with Orchestra at the Great American Music Hall
Buy Now on Bandcamp
"In 2012, I released Temple Beautiful – an open love letter to San Francisco and its history and characters. After two years of performing the songs across the U.S and the globe, in late 2013, my band and I delivered the 12 song cycle Temple Beautiful with a string octet (scored and conducted by Brad Jones) in our hometown of San Francisco…
The songs performed that night include characters like Willie Mays, martyred supervisor Harvey Milk, Cain & Abel porn kings Jim & Artie Mitchell, mythic oddball "Red Man," preacher/Svengali Jim Jones, politician-turned assassin Dan White, and Emperor Norton, with cameos by Laffing Sal, Carol Doda, Bill Graham, and Fatty Arbuckle. Locations also play a key role, including the Castro and Mission Districts. One song is devoted to the White Night Riots, sparked by the light sentence received by the assassination of Milk and Mayor Moscone.

Some will have you believe that technology is the new culture. Then again, how can technology equate culture? Can Rock and Roll build community? Can songs connect people to the world? These are the questions explored in Strings in the Temple." — Chuck Prophet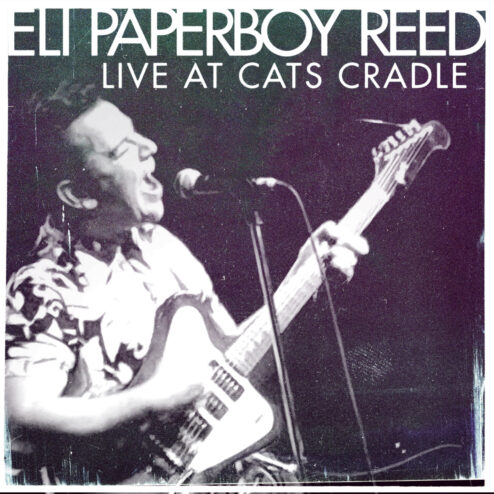 Eli "Paperboy" Reed: Live at Cat's Cradle
Buy Now on Bandcamp
Eli and his band came through town back in May 2019 in support of his latest album, 99 Cent Dreams. They were joined on stage by none other than Big Daddy Kane for a rousing rendition of "99 Cent Dreams"!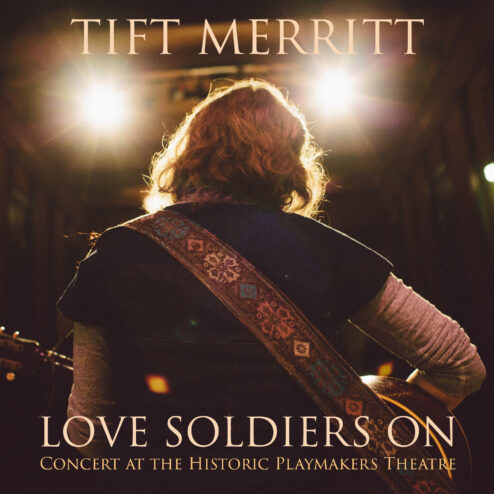 Tift Merritt: Love Soldiers On
Buy Now on Bandcamp
Tift and her band played two nights at the historic venue, located on the University of North Carolina at Chapel Hill's campus, back in January 2017 in support of her album, Stitch of the World. Merritt says, "I would give anything to play a concert right now. To sit as close together as possible and keep time with Eric Heywood on guitar, golden-throated Daughter of Swords Alexandra Sauser-Monnig singing. To feel the stage underfoot in time, the lights warm, the air move with sound. To hear a crowd clap and laugh. To put arms around each other after a good song. I forgot this concert was even recorded; I'm so happy it was. What a wonderful memory. I hope it brings you some joy until our jubilant reunions."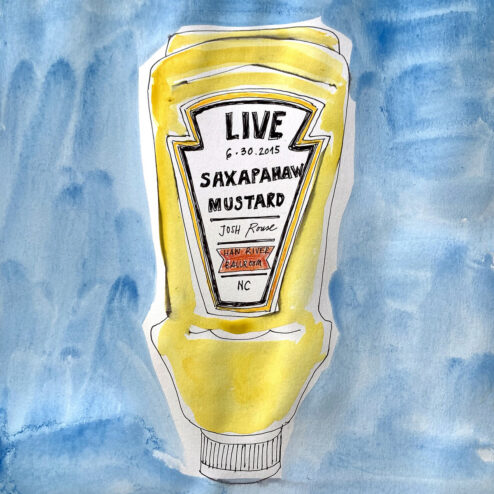 Josh Rouse: Saxapahaw Mustard
Buy Now on Bandcamp
Josh and his band played the Haw River Ballroom in Saxapahaw, NC back in 2015 in support of his record The Embers of Time. "This was the next to the last show on a month long 10K mile van tour of the US," says Josh. "The Haw River Ballroom is located in the rural town of Saxapahaw in North Carolina. I am told mustard was invented there. At least that's what Yep Roc told me. Or maybe they were asking if there was enough mustard on the band ryder? Whatever it may be I think this is a good representation of the band and The Embers of Time… I hope you enjoy this past moment during the strange present. Long live music!"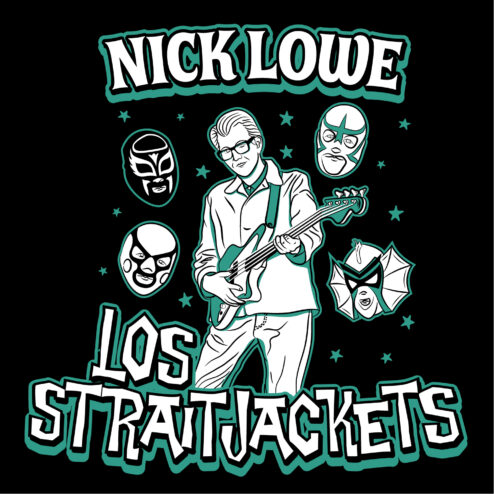 Nick Lowe & Los Straitjackets: Live at Haw River Ballroom
Buy Now on Bandcamp
Nick brought his Quality Rock & Roll Revue starring Los Straitjackets to the Haw River Ballroom in Saxapahaw, NC back in April 2019, in support of his Love Starvation/Trombone EP. Featuring all the faves like "(What's So Funny 'Bout) Peace, Love and Understanding," "Tokyo Bay" and even the Straijtackets' surf-rock rendition of the Titanic theme song!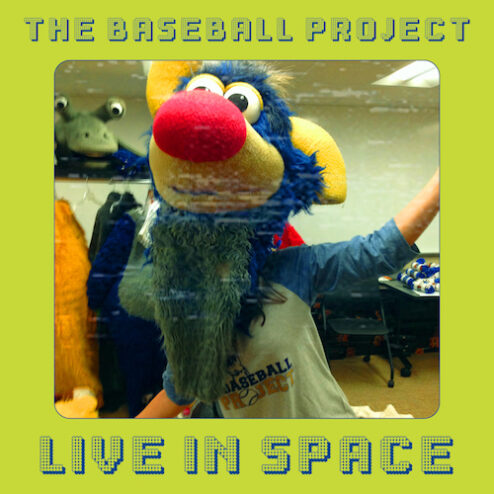 The Baseball Project: Live In SPACE
Buy Now on Bandcamp

Recorded in 2015 at EVANSTON SPACE in Evanston, IL. Scott McCaughey says: "A blast from the past! SPACE is one of our favorite places to play. It always seems to be sold out. The green room is better (and bigger) than some of our houses. We were obviously aglow from the pizzas and general hospitality, and seemed to be having a loosely tight, most excellent time. We had no memory of this show being recorded, but found it nestled in a forgotten hard drive, ready to be mixed. It was a gas revisiting this evening of almost FIVE years ago… where does the time go? Where does the baseball go? Right here!"
Tags:
Chuck Prophet
,
Eli Paperboy Reed
,
Josh Rouse
,
Live album
,
Los Straitjackets
,
New Album
,
New Release
,
nick lowe
,
Scott McCaughey
,
The Baseball Project
,
Tift Merritt