Grant-Lee Phillips has unwrapped a new gift for the Christmas season: a digital EP of Americana-crooning holiday tunes, titled Yuletide.
Stream Yuletide now:
The EP showcases Phillips' original "Winterglow" (popularized by his Town Troubadour character on Gilmore Girls) and some covers that Grant breathes new life into, such as Nat King Cole's "Take Me Back to Toyland" and Frank Sinatra's "An Old-Fashioned Christmas."
The holiday doesn't end at Christmas, however, as Grant puts a spin on the New Year's staple "Auld Lang Syne," adding a topical new verse to inspire hope towards days of peace.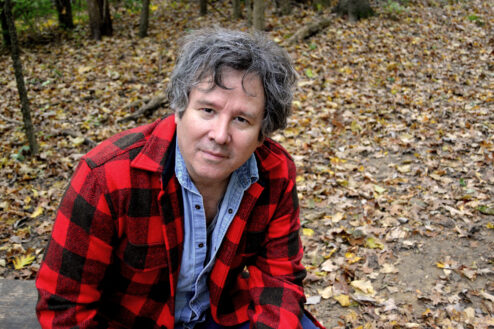 "I've always been drawn to those songs that reflect the stillness of the season," says Phillips. "I tend to turn inward this time of year, taking inventory of all that we've been through. Yuletide was created for those quiet hours."
Get a free immediate download of Yuletide when you purchase a limited autographed CD of Phillips' 2020 album Lightning, Show Us Your Stuff. The autographed CD is available exclusively at Bandcamp through December 11.
Stream Grant-Lee Phillips' Winterglow Holiday Playlist! Guaranteed to make your Yuletide season even cozier:
Tags:
Grant-Lee Phillips
,
Lightning Show Us Your Stuff
,
Yuletide