Happy Record Store Black Friday! We are so excited to be bringing you these special releases from Grant-Lee Phillips, Trailer Bride, Marshall Crenshaw, Salvation Army, and The Rubinoos. Find a participating store near you at recordstoreday.com and learn about each release below: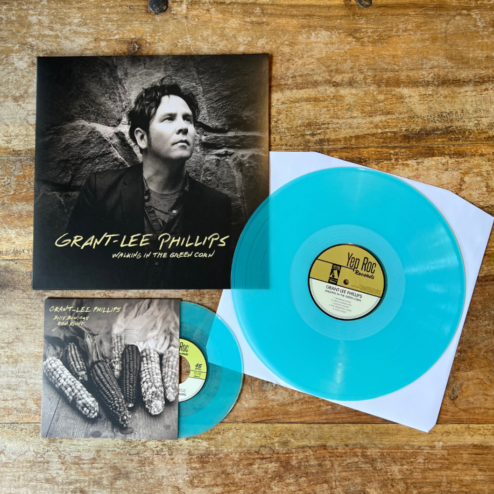 Grant-Lee Phillips – Walking in the Green Corn (10th Anniversary Edition)
"History and legend have often found their way into my songs," reflects Grant-Lee Phillips. "But sometimes, I don't have to look quite so far to find inspiration." The ten songs on Grant-Lee Phillips' Walking in the Green Corn are drawn from Phillips' intensive investigations into his native lineage. Phillips, who is Muskogee (Creek), elliptically explores the intersection of past and present, personal and political. While the songs delve deeply into the subconscious mystery of his own backstory, they simultaneously reveal the resonance and insight of ancient myth in parallel to contemporary man's emotions, actions, and errors. With the exception of violin and vocals by Sara Watkins (formerly of Nickel Creek) and an understated vibraphone part by Alexander Burke, everything on Walking in the Green Corn was performed, sung, and engineered by Phillips. For the album's 10th anniversary, Walking in the Green Corn is getting its first-ever vinyl reissue on turquoise color vinyl. This edition also includes a bonus 45 single (also on turquoise color vinyl) of two totally unreleased tracks: "Billy Bowlegs" and "Red River." This is the first time the album has ever been available on color vinyl. The 10th anniversary edition of Walking in the Green Corn is available exclusively at independent record stores for Record Store Day Black Friday 2022.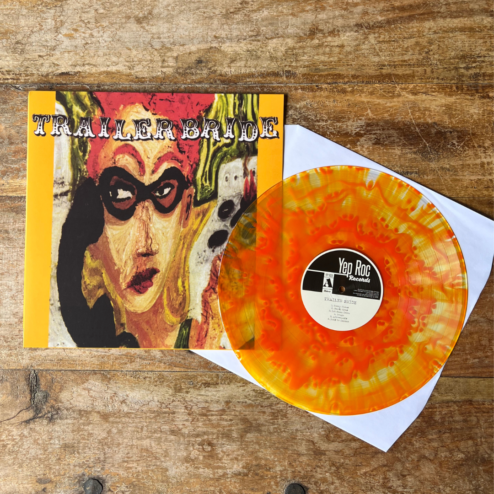 Trailer Bride – Trailer Bride (25th Anniversary Edition)
Trailer Bride's 1996 self-titled record is a long-lost relic of the blooming Chapel Hill, North Carolina music scene of the '90s. Superchunk, Polvo, Archers of Loaf and other indie rock darlings were leading the town's indie rock movement while Southern Culture on the Skids were pushing the alt-country genre forward. Then comes Trailer Bride who combined both of those worlds with a gothic, lo-fi sound that centers around Melissa Swingle's atmospheric vocals and cryptic lyrics. Swingle started Trailer Bride following the demise of her band Pussy Teeth and would later go on to form the indie rock duo The Moaners with Laura King (Bat Fangs, Speed Stick), but the dark, southern sound that defines Trailer Bride's debut record provides a mystifying listening experience a quarter-century later. No Depression said it best in their 1997 review: "They're impossible to describe, but whatever you wanna call it, they sound really good." The album is available for the first time ever on vinyl for Record Store Day Black Friday 2022. This 25th anniversary edition is pressed on cloudy orange vinyl and remastered for vinyl.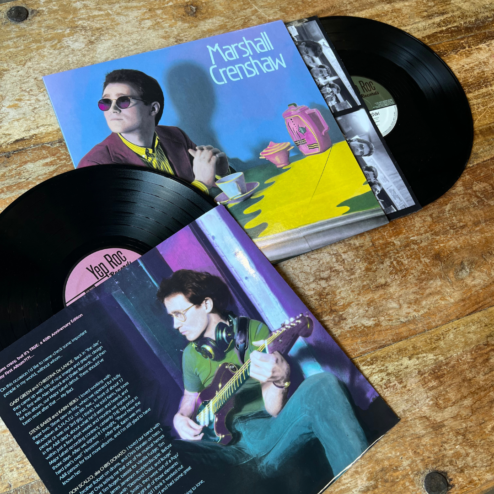 Marshall Crenshaw – Marshall Crenshaw (40th Anniversary Edition)
Marshall Crenshaw's self-titled album has been called one of the greatest albums of the 1980s by Rolling Stone, Spin, MOJO, Paste and others. It includes his breakthrough hit, "Someday, Someway" and many other classic pop rock songs. Remastered by Greg Calibi, this 40th anniversary reissue includes the original album + 7-song bonus EP, w/5 previously unreleased songs. This is a 2022 Black Friday, Record Store Day release.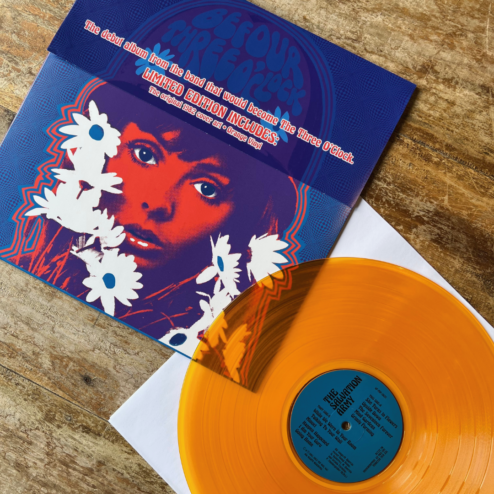 Salvation Army – Salvation Army
Befour The Three O'Clock, Michael Quercio was the lead singer/bassist of The Salvation Army, who released their self-titled album just six-months after releasing their debut, a 45, on D. Boon's (Minutemen) New Alliance label.  In honor of its 40th anniversary, this album is being released for the first time under its original title, since it was originally released in 1982, exclusively for Record Store Day Black Friday.  In celebration of the album's 40th anniversary, it's being pressed on orange vinyl.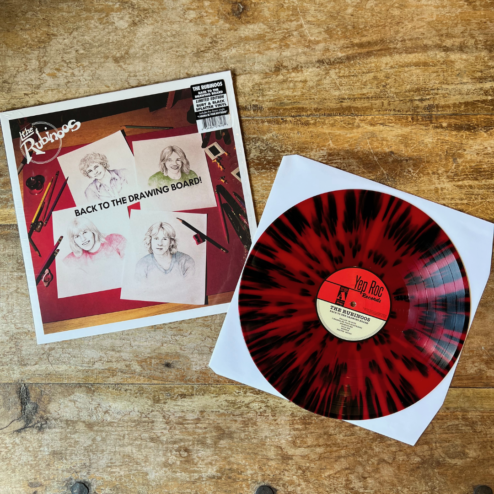 The Rubinoos – Back to the Drawing Board
This classic power pop album from Berkeley, California's own, The Rubinoos, is the follow-up to their self-titled debut album and proves that the dreaded "sophomore slump" does not apply to them. It includes the hit, "I Wanna Be Your Boyfriend." This is the second reissue, and the fourth release, from the Rubinoos on Yep Roc Records. This Record Store Day Black Friday pressing is on Ruby w/ Black Splatter color vinyl.
Tags:
Grant-Lee Phillips
,
Marshall Crenshaw
,
New Release
,
Record Store Day
,
record store day black friday
,
Reissues
,
RSD Black Friday
,
Salvation Army
,
the rubinoos
,
The Three O'Clock
,
trailer bride