Nick Lowe premiered a new single from his upcoming holiday album, Quality Street: A Seasonal Selection of All the Family. Listen to "I Was Born In Bethlehem"  via the USA Today or in the player below.
Quality Street is a twinkling blend of traditional hymns, forgotten gems and Lowe originals. From beginning to end, Quality Street is the kind of record that gives vulgar, tawdry commercialism a good name, and you can listen to it for one day only in the player below. Lowe told USA Today:
"I think it's a good record, but then, Christmas records don't exactly set the pulses racing," particularly in Great Britain, Lowe says. "While I was working on it, people would say, 'What are up to?' and when I'd tell them, this look would come across their face, like, 'Oh my, is that the best he can do?' They didn't realize that we had a ball doing it. There's nothing desperate about it. We wholeheartedly enjoyed it."
Pre-order the CD/LP HERE at the Yep Roc Store for exclusive merch bundles, including:  a Holiday greeting card set and a Snow Globe for delivery on or before October 29.  And if you buy one for your favorite Nick Lowe fan (or yourself), you can have it wrapped in exclusive Nick Lowe wrapping paper!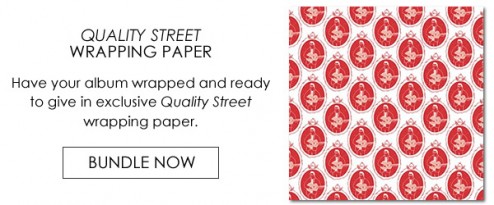 Tags:
i was born in bethlehem
,
nick lowe
,
Quality Street
,
USA Today