Today, acclaimed singer/songwriter Josh Rouse announces his new album Going Places, releasing on July 29. Along with the announcement, he shares the album's guitar-driven debut single "Hollow Moon" featuring a catchy, sing-along chorus. 
"'Hollow Moon' started as a guitar riff on my voice memo with what sounded like me mumbling 'hollow moon' over and over," says Rouse. "Through the course of several decades, I've learned it's best to stick to the original mumble whether it has meaning or not. I came up with some lonely, only-child verses and sent them to Matt Costa to lay some of his Kinksish harmonies. Very catchy. Perhaps a hit."
Inspired by a desire to perform live during a time when that was virtually impossible to do, Josh Rouse wrote the songs for Going Places over the last two years while hunkered down with his family in Spain. He recorded and produced the album in his home studio, engaging his longtime production partner Brad Jones to assist with mixing. Where 2018's Love in the Modern Age saw Rouse take a left turn to keyboard-based retro-new wave territory, Going Places is steeped in waves of his classic guitar melodies, augmented by touches of organ and horns, layers of backing vocals and a distinctive southern twang. Rather than the polished sheen of his prior work, the live element mixed with the laid back attitude of his Spanish band makes for a looser and more relaxed set of songs.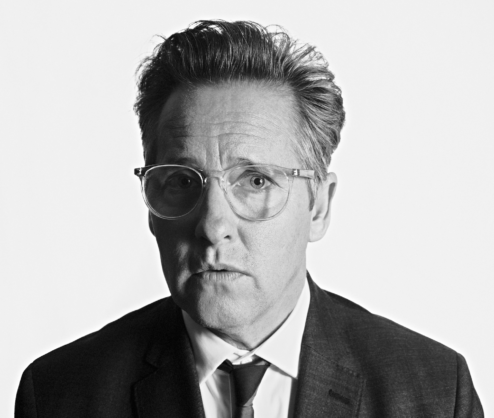 Rouse explains, "A couple of friends of mine – my Spanish band – bought a small venue, sort of like a 1950's American bar. I said, 'Let's get together and play some songs in the bar – something that feels good in a smaller room. Just toe-tappers.'" He continues, "A year later, after things opened up a bit , I said 'Why don't we just go in and I'll produce it, and let's just record these songs and see what happens? And that's what the Going Places record is – stuff that just felt good to play to a live audience."
Over the last two decades, Josh Rouse has solidified his status among this generation's most acclaimed songwriters with insightful lyrics and his warm, effortless style. His work has been celebrated by press including Associated Press, Billboard, NPR Music, Los Angeles Times, BrooklynVegan, Salon and more. Forbes called him "a masterful songwriter," and Paste declared, "His knack for setting a simple feeling to a breezy melody shines through again and again." Now passing 50 years old, Going Places marks the next phase of his career. Looking toward the future, the new album once again proves Rouse's undeniable ability to evolve and push his sound forward, delivering something that is both familiar and wholly new. 
Pre-order Going Places on CD or vinyl!
Josh Rouse US Tour Dates:
April 21 – High Watt – Nashville, TN
April 26 – Triple Door – Seattle, WA
April 27 – Show Bar – Portland, OR
April 28 – Amado's – San Francisco, CA
April 29 – Amado's – San Francisco, CA
April 30 – McCabe's Guitar Shop – Santa Monica, CA
May 1 – Casbah – San Diego, CA
May 3 – 191 Toole – Tucson, AZ
May 4 – The Heights Theater – Houston, TX *
May 5 – The Kessler Theater – Dallas, TX *
May 6 – 04 Center – Austin, TX *
May 14 – Eddie's Attic – Decatur, GA
June 22 – Jammin Java – Vienna, VA
June 23 – Long Beach Island Foundation – Long Beach Township, NJ +
June 25 – The Linda WAMC's Performing Arts Studio – Albany, NY
June 29 – World Cafe Live – Philadelphia, PA
* w/ Vetiver
+ w/ Sarah Moon Music
Tags:
Going Places
,
Josh Rouse
,
New Release
,
Tour Dates