To celebrate its release week for This Side of Jordan, Mandolin Orange has two special events planned in North Carolina:
SteelString Brewery Event
When: Wednesday, Aug. 21, 6-9 p.m.
Where: SteelString Brewery in Carrboro, N.C.
What: To celebrate the release of the 'Hops of Stone Orange IPA' (a fun play off Mandolin Orange's "House of Stone" track), the first 75 beers will be served in commemorative MO pint glasses. Plenty of MO goodies will be raffled off during the night, with proceeds going to the Orange County Rape Crisis Center.
More details:  SteelString Facebook event
Hometown Release Show
When: Friday, Aug. 23, jam at 6:30 p.m. and show at 9 p.m.
Where: Cat's Cradle in Carrboro, N.C.
What: This hometown show will commemorate the release of This Side of Jordan. Fans will have the option of purchasing a CD or LP version of the album at a discounted price when purchasing an advanced ticket; the physical copies of the new record will be available for pick-up at the Cat's Cradle on the night of the show. In addition, the night will start out with a pre-concert jam session, hosted by Big Fat Gap and modeled after the Armadillo Bluegrass Jam in Carrboro where Andrew and Emily first met. Ticket holders are invited to come out early and enjoy casual music, beer and free catering (until 8pm and/or while supplies last). The jam will take place from 6:30-8ish; doors will open at 6:30 pm. This event is being brought to you locally by Carrboro Coffee Roasters and Fifth Season Gardening Company.
More details: Buy tickets now at catscradle.com.
Hopscotch Day Party
When: Saturday, Sept. 7, 3:45 p.m.
Where: Hopscotch's Afternoon Delight @ Raleigh Times Bar, 14 E. Hargett St.
More details: Watch Mandolin Orange's exclusive cover of the Neil Young love song "Harvest Moon" in the player below. For more Hopscotch details, head to hopscotchmusicfest.com.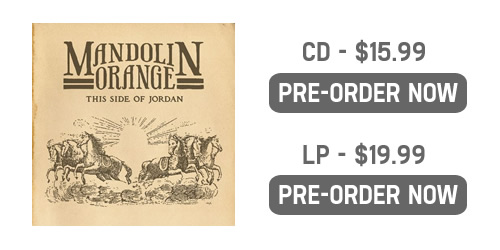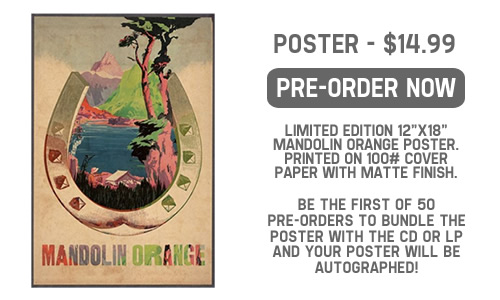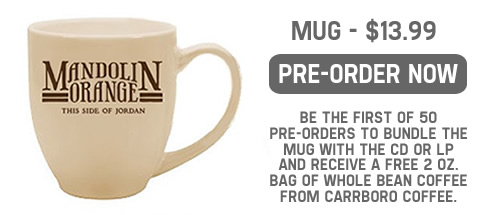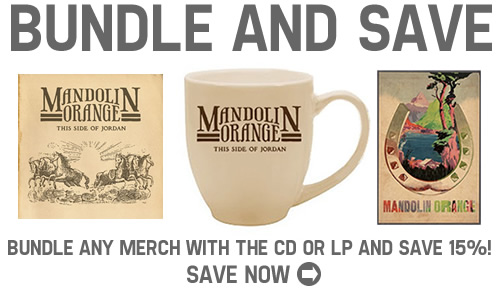 Tags:
cat's cradlet
,
Mandolin Orange
,
steelstring
,
This Side of Jordan