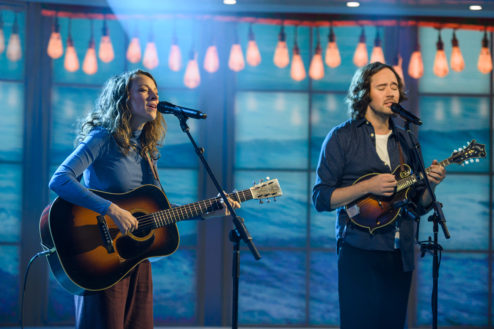 Mandolin Orange are celebrating another exciting milestone in what has been an already successful year for them. The duo made their television debut on the Today Show's 3rd Hour, where they gave a beautiful live performance of their single "The Wolves" from their critically acclaimed album, Tides of a Teardrop, released earlier this year on Yep Roc.
Watch the performance below:
And if you're now feeling inspired to stock up on your Mandolin Orange collection, you're in luck! The single "The Wolves" plus the band's albums Tides of a Teardrop, Blindfaller, Such Jubilee and This Side of Jordan are all on digital sale via Amazon, Apple Music, and Google Play until December 2.
The band also has tour dates slated from now through January 2020 – click here for the full list of dates.
Tags:
Mandolin Orange
,
Tides of a Teardrop