Nashville, TN based songwriter Michaela Anne returns with her new lush, cinematic album Oh To Be That Free, out June 10, 2022. Michaela delivers this collection of honest and profoundly vulnerable songs with tenderness and empathy, reminding us that as humans, we're inherently imperfect but also beautiful and resilient – capable of growth, change, trust, and forgiveness. Pre-order the album on CD or limited edition clear vinyl here.
"I wrote this collection of songs as a simultaneous reckoning and healing. They came after a period in my life of self sabotage and unraveling by my own doing. But during the making of this record, life altering experiences occurred and a deeper layer of meaning for these songs appeared. Between the time we started to record and the very final mastering, I conceived, grew and birthed my first child. In the middle of this pregnancy, and the middle of making this record, my mother suffered a devastating and debilitating hemorrhagic stroke. These songs became healers for me as though I had written them for my future self."

– Michaela Anne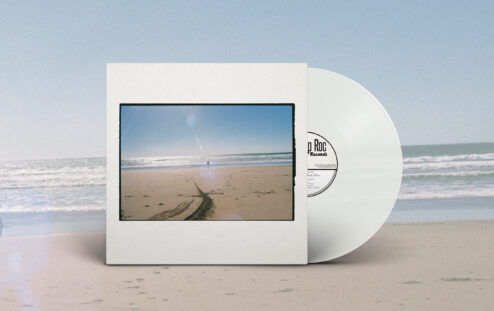 With the announcement, Michaela has shared "I'm Only Human," the soaring, self-embracing album opener about the power in losing control. With the support of Kristin Weber's string arrangement and the hypnotic vocal harmonies of Madi Diaz and Lauren Balthrop, the track is delivered from a fiercely feminine perspective and exudes vulnerability, self-acceptance, and empowerment.

Michaela is set to support The Milk Carton Kids in April in addition to playing a few solo shows. Dates below:
April 1, 2022 – Capital Turnaround – Washington, DC *
April 2, 2022 – Ardmore Music Hall – Ardmore, PA *
April 3, 2022 – Gateway City Arts – Holyoke, MA *
April 5, 2022 – Hangar Theatre – Ithaca, NY *
April 6, 2022 – Capitol Theatre – York, PA
April 7, 2022 – The United Theatre – Westerly, Rhode Island *
April 8, 2022 – The Egg- Center for the Performing Arts – Albany, NY
April 9, 2022 – South Orange Performing Arts Center – South Orange, NJ *
April 10, 2022 – Bowery Ballroom – New York, NY *
April 12, 2022 – Harvester Performance Center – Rocky Mount, VA *
April 13, 2022 – The Orange Peel – Asheville, NC
April 14, 2022 – Hodgson Concert Hall – Athens, GA *
*Opening for The Milk Carton Kids
Tags:
Michaela Anne
,
New Release
,
Oh To Be That Free
,
Tour Dates