New at the Y-Store! Mike Watt + The Secondmen's In Quintessence, originally an exclusive release for Record Store Day Drops on September 26, 2020. Limited copies remain, so get your copy now!
Mike Watt, legendary bassist behind Minutemen, fIREHOSE, Dos, and so much more, is the latest to release a cover of a Squeeze song for Record Store Day. Mike teams up with his Secondmen for a cover of "In Quintessence," the opening track from Squeeze's 1981 album East Side Story.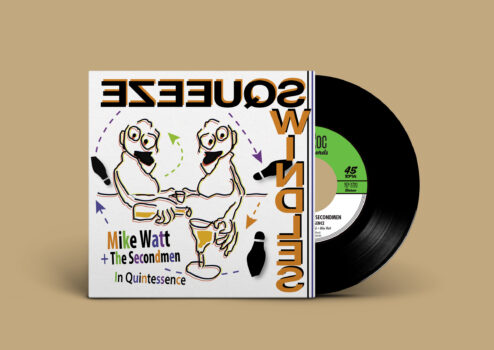 This is the fifth installment from the Squeeze Swindles series and was produced and engineered by Squeeze-aficionado Steve Mandel. This is the first time Mike's version of "In Quintessence" has ever been released and is available as a 45 single, with the vocal version on the A-side and the instrumental version on the B-side.
The single is also available for streaming:
Tags:
Mike Watt + the Secondmen
,
Record Store Day
,
Squeeze
,
Swindles