Various Artists, The Skippy White Story: Boston Soul 1961-1967  Set For 
October 28 Release on Yep Roc Records
Listen/Share: "Master on High" by Crayton Singers
15-Track Compilation Features Rare and Unreleased Recordings From Boston's Soul Scene
Release Party Slated For October 29 as part of Long-Running "Soul Night Souleluja" at the Sinclair in Cambridge
Today, "Master on High" by Crayton Singers is the third track to be unveiled from The Skippy White Story: Boston Soul 1961-1967, a 15-track compilation that pays tribute to the soul music of Boston and the legendary record store owner, turned label owner and curator who captured the music on tape. Set for an October 28 release on Yep Roc Records, the set is now available for pre-order.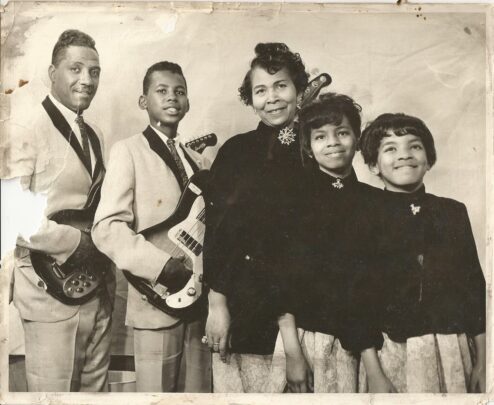 Of the track, compilation curator Eli Paperboy Reed offers: "I can't say that this is my favorite track on our new Boston Soul compilation, because I love them all, but it's high on the list. The combination of garage and gospel makes "Master on High" a singular and unique record, if there ever was one. When it was recorded for Skippy White's new gospel imprint Silver Cross in 1966, the family group The Crayton Singers had been making noise around Boston for several years. That was due in no small part to the head of the household, an Alabama transplant named Rev. Huston Crayton. Rev. Crayton put on programs (the name for concerts in the gospel world), organized road trips, and brought in out-of-town groups like the Violinaires and The Hightower Brothers, who otherwise may not have made it quite so far north. He also recruited his children into a group of his own, based around his own jangly open-tuned electric guitar. His son Huston Jr. was given an electric bass, and his daughter Joyce took on lead vocal duties. That's Joyce, all of 13 years old you hear leading on "Master on High." Huston Jr. is now a pastor himself in the south suburb of Brockton, MA, with his sisters in the choir. He's a passionate fan of Gospel music and gets giddy talking about the programs his Dad put on and having Gospel royalty over to their Dorchester home on Tupelo St. for dinner. Here's hoping we'll see a Crayton Singers reunion someday soon!"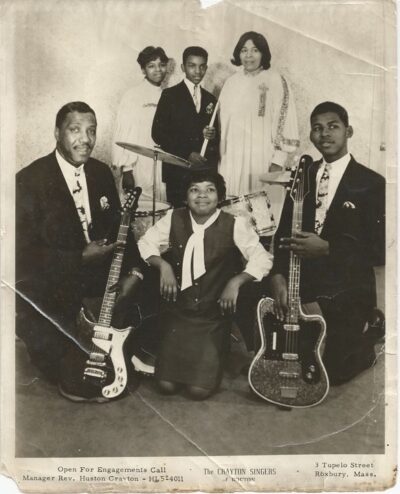 The release will be celebrated on October 29 as part of The Sinclair's long-running 'Soul Night Soulelujah' where compilation curator/producer, Eli Paperboy Reed, will lead and perform with a band of local performers. The set will include songs from the record and other Boston Soul obscurities. Following the band's show, DJs will play Boston 45s and other soul records. Tickets go on sale Friday, September 30. 
Tags:
Crayton Singers
,
Eli Paperboy Reed
,
New Release
,
The Skippy White Story: 1961-1967