CA- based supergroup The Third Mind's self-titled debut is out now!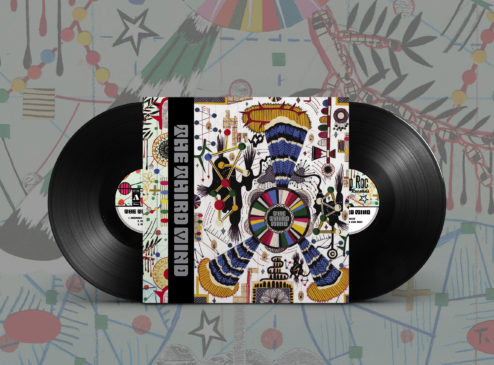 Led by Dave Alvin (guitar, vocals), The Third Mind features Victor Krummenacher (bass, vocals), David Immerglück (guitar, keyboards, vocals), and Michael Jerome (drums, percussion) with special guests Jesse Sykes (guitar, vocals), DJ Bonebrake (vibes) and Jack Rudy (harmonica).
Recorded "using the Miles Davis technique, there were no rehearsals or written musical arrangements. Just decide on a key, start recording and see what happens," says Dave Alvin.
The six-song collection includes an original composition, "Claudia Cardinale," and five covers mixed by Craig Parker Adams at the late great Winslow Ct Studios in Los Angeles. The album features the art of Tony Fitzpatrick with a different cover and collectible poster in both the LP and CD package.  
"I've been longing to do an experimental album like The Third Mind and to do a tour with such eclectic musicians like the ones in this group since I first saw Jimi Hendrix in concert when I was 12 years old… This should be some interesting fun."

Dave Alvin, The Third Mind
Billboard premiered the video for "The Dolphins," a cover of the Fred Neil original and the only track on the album with vocals by Alvin.  
In support of the album, the band will begin a national tour with a West Coast run beginning April 6, at The Casbah in San Diego. A partial list of dates is below, with more dates to be announced!
THE THIRD MIND: WEST COAST TOUR
April 6 – San Diego, CA – Casbah San Diego
April 7 – Morro Bay, CA – The Siren
April 8 – Santa Cruz, CA – Moe's Alley
April 10 – Portland, OR – Mississippi Studios
April 12 – Seattle, WA – The Crocodile
April 15 – San Francisco, CA – The Chapel
April 16 – Winters, CA – The Palms Playhouse
April 17 – Los Angeles, CA – Troubadour
Tags:
Dave Alvin
,
New Release
,
New Video
,
The Third Mind