Louisiana music hero Tommy McLain has shared "Somebody," featuring the album's producer C.C. Adcock and Augie Meyers of The Sir Douglas Quintet, Texas Tornados, Bob Dylan's band and many more.
Of the song, McLain says:
"Somebody's losin' somebody they're lovin' today"… It's the one great inevitability we all share. The song has that Sir Douglas Quintet "groover" beat. There's a similar rhythm and soul that all Gulf Coast music shares. "Gulf Coast grease" we call it. So it was a perfect nod to Doug and his legacy and all the brotherhood between us, to use Augie and those San Antonio cats on the session. There's some lines in there that are topical about things that are happening today and how we can't all help but feel that this crazy world is really starting to move even faster.
There's been a lot of songs about falling in and out of love and love lost and all that… But this one's about asking "somebody to love me even though they know I'm going away". Unconditionally. Real love. The kind of love this world needs now.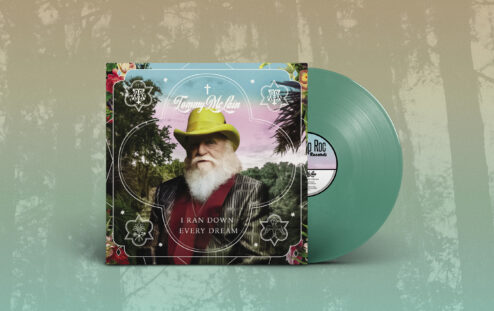 I Ran Down Every Dream, McLain's first studio album in over 40 years, is out August 26 on Yep Roc Records. Pre-order the CD and First Edition LP, pressed on emerald green vinyl and limited to 1,000 copies!
Tags:
I Ran Down Every Dream
,
New Release
,
Tommy McLain