Say hello to the newest members of the Yep Roc Family: Ruen Brothers! Siblings Henry and Rupert Stansall are from the small industrial town of Scunthorpe, England and have been recording together as Ruen Brothers since 2013. The brothers' journey has taken them from the '£ a pint' pubs and clubs of Scunthorpe to the dizzying heights of festival stages such as Bonnaroo, Glastonbury and Coachella, to performing opening sets for Orville Peck, Nikki Lane, Greta Van Fleet and George Ezra. Ruen Brothers will also be performing at YR25: Yep Roc's 25th Anniversary Concert on October 22nd!
To celebrate signing with Yep Roc Records, Ruen Brothers have released "Don't Know What's Come Over You," their first new single in over a year. What begins with a gentle roll of the piano paired with Henry's powerful vocals builds into an anthemic, cathartic chorus, releasing a wellspring of emotion and showcasing the brothers' harmonies, guitar-playing and hooks. Cinematic, vivid pictures of heartbreak and desperation are painted in the lyrics: "Is this a desert dream/Or a story in the West?/I just can't find peace/And I want it all to end."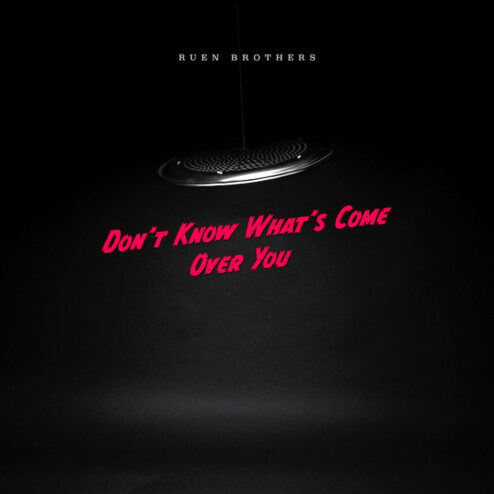 Sign up for Ruen Brothers mailing list HERE to stay in the loop on new music and touring!
Ruen Brothers have released two full-length albums so far and are currently recording their Yep Roc debut. The band's 2018 record All My Shades of Blue was produced by Rick Rubin and features Chad Smith (Red Hot Chili Peppers), Dave Keuning (The Killers) and Yep Roc artist emeritus Ian McLagan (Faces). As the band's sound is extremely cinematic, the Ruen Brothers have found success in writing songs for various films, including Netflix's The Half of It, Blumhouse's Adopt a Highway, and their forthcoming film score for the independent Going Nowhere.
"There's nobody else like these guys making classic, timeless, unique music at this level." – Rick Rubin
Tags:
New Release
,
Ruen Brothers