Twenty-five years after the release of his debut album, celebrated author, NPR personality, and singer/songwriter Wesley Stace, formerly known as John Wesley Harding, returns with Self-Titled, his first record under his given name.  Stace chose to step out from behind his well-established stage-name for Self-Titled in honor of the increasingly personal nature of his new material.
The album is now available everywhere. To celebrate its release, American Songwriter posted the official video for album track "We Will Always Have New York." Watch it now at americansongwriter.com, or in the player below.

Self-Titled, a beautifully spare recording for which Wes is backed by The English UK and accompanied by melting string arrangements, features two songs co-written with the Fiery Furnaces' Eleanor Friedberger (both of which appear in alternate versions on her albumPersonal Record) as well as a pair of performances from the 10-man vocal choir The Silver Ages. The songs are at once the most literary and also the most direct of Stace's quarter century-long career; this album, his best.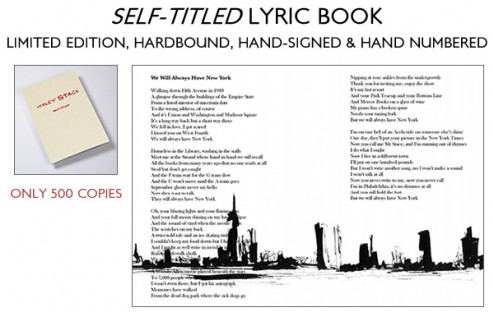 Tags:
American Songwriter
,
Self-Titled
,
we will always have new york
,
Wesley Stace