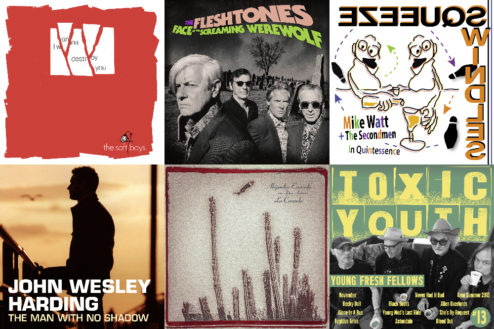 Record Store Day will be looking a little different this year. Enter RSD Drops: an event during which Record Store Day 2020 titles will be released over three days on August 29, September 26, and October 24. Record Store Day announced the change in a statement on its website.
See below for which titles you can expect from Yep Roc on each date!
Not sure of the status for your local record store? Look for updates on the RSD website or contact your store directly to find out what their plans are for each date.
August 29, 2020: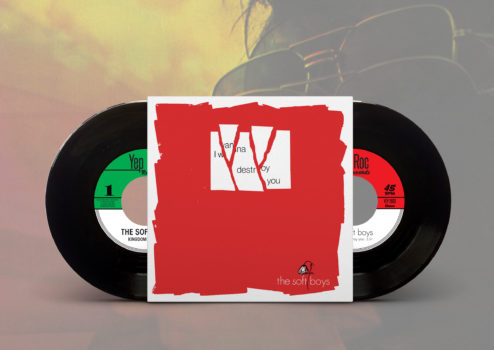 The Soft Boys – I Wanna Destroy You / Near The Soft Boys (40th Anniversary) on Gatefold Double 45 Single

Limited to 3,000 copies worldwide.

2020 marks the 40th anniversary of two releases from psychedelic icons The Soft Boys, their Near The Soft Boys EP and the single for their biggest hit "I Wanna Destroy You." To commemorate these releases, Yep Roc will be reissuing these ultra-rare releases as a limited edition gatefold double 45. Both titles have never been reissued and fetch tidy sums in collector's circles. "I Wanna Destroy You" has become an anthem in today's political climate and features the rare disco version of "I'm an Old Pervert" on its b-side. Near The Soft Boys features two Hitchcock-penned originals – "Kingdom of Love" and "Strange" – as well as a cover of Syd Barrett's "Vegetable Man".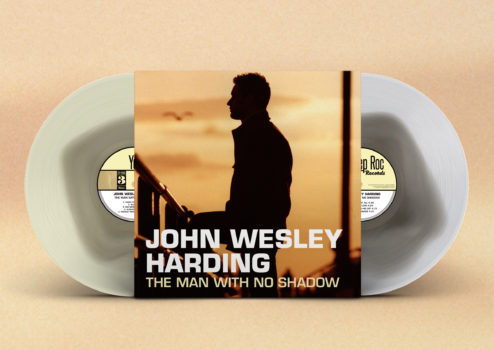 John Wesley Harding – The Man With No Shadow on CD/LP

LP limited to 1500 copies worldwide. CD limited to 1000 copies worldwide.

In May 2002, Disney pulled the plug on Mammoth Records just weeks before the release date of John Wesley Harding's The Man with No Shadow. No more than 300 journalists received advance CDs of Harding's new record, while only a handful of radio stations received the single "Negative Love." Over the years, those advance CDs have fetched untold hundreds of dollars from an eager fan base in search of the great "lost" album. Though many – but not all – of the songs ended up on 2004's Adam's Apple (DRT Records), they were in a jumbled running order.
The Man With No Shadow First Edition restores the album with audio remastered from the original tapes, cover art from the original sessions, and extensive liner notes. The CD package includes the original album plus unheard band demos and studio outtakes, all previously unreleased. This is also the album's first vinyl release.
September 26, 2020: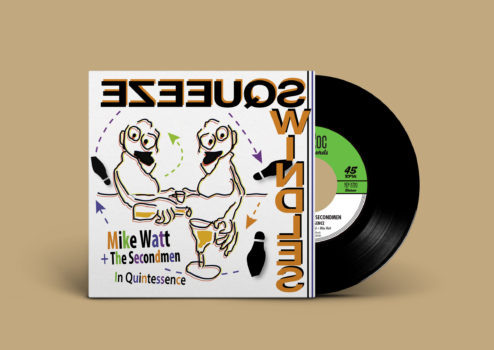 Mike Watt + The Secondmen – In Quintessence (Swindles) on 45 Single
Limited to 2,000 copies worldwide.

Mike Watt, legendary bassist behind Minutemen, fIREHOSE, Dos, and so much more, is the latest to release a cover of a Squeeze song for Record Store Day. Mike teams up with his Secondmen for a cover of "In Quintessence," the opening track from Squeeze's 1981 album East Side Story. This is the fifth installment from the Swindles series and was produced and engineered by Squeeze-aficionado Steve Mandel. This is the first time Mike's version of "In Quintessence" has ever been released and will be available as a 45 single, with the vocal version on the A-side and the instrumental version on the B-side, for Record Store Day 2020.
October 24, 2020: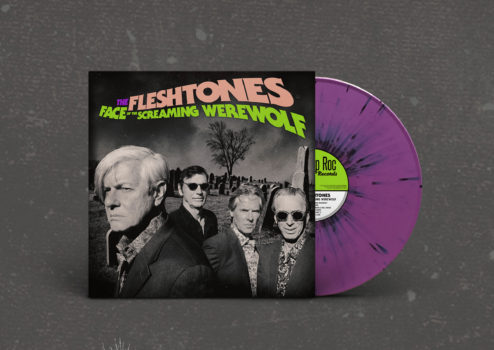 The Fleshtones – Face of the Screaming Werewolf on CD/LP

LP limited to 2,000 copies worldwide. CD limited to 2,000 copies worldwide.

Legendary garage rockers The Fleshtones have been pumping out hits for over four decades, earning them the honor of being "America's Garage Rock Band." They're one of the final remaining original CBGB bands, they've played on Andy Warhol's short-lived MTV show while Sir Ian McKellen read Shakespeare over their jamming, and were the last band to publicly perform at the World Trade Center's Windows on the World. However, what's most incredible about The Fleshtones is that they're putting out some of their best music yet forty years into their career, as evidenced by their new album Face of the Screaming Werewolf. The First Edition LP of Face of the Screaming Werewolf arrives on limited edition purple splatter vinyl and includes a werewolf mask inside the packaging!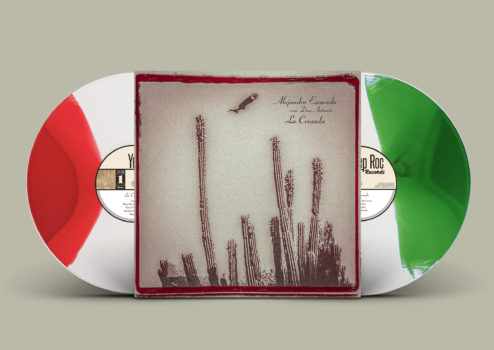 Alejandro Escovedo – La Cruzada on Double LP on Colored Vinyl

LP limited to 1,500 copies worldwide.

Alejandro Escovedo's critically acclaimed album, The Crossing, gets new treatment with all of the original songs recorded with en español. Featuring guest vocalists Alex Ruiz (Chingon), Patricia Vonne, Vanessa Del Fierro, as well as Alejandro singing on all of the songs. This double LP arrives on pressed color vinyl.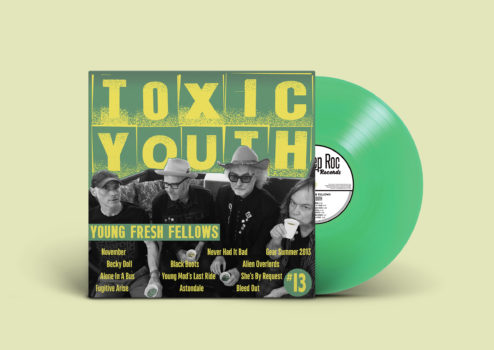 The Young Fresh Fellows – Toxic Youth on CD/LP

LP limited to 2,000 copies worldwide.
The Young Fresh Fellows are back with an electric new toaster, Toxic Youth. Remember their 1989 anthem "Two Guitars Bass & Drums"? Well, nothing has changed, except everything. Hopes have been dashed, but the men still love music. Subtitled Back To The Egg, the Fellows return to where it all began, with one last roundup at the infamous Egg Studios, Seattle WA, produced once again by Conrad Uno (who also struck gold with The Presidents Of The United States Of America).

When the Fellows heard that Uno was closing up his studio and retiring from the limelight, the band grabbed a last weekend to record a couple songs (they had THREE in various shape of decomposition). A couple days later there were 17 tracks, of which 12 were deemed PERFECT. "Gear Summer 2013" is Everything-Is-Falling-Apart-In-Three-Minutes, and was planned to be a smash summer single — in 2013 (amazingly, things have gotten worse). The Buzzcocks and Rezillos concur. "Never Had It Bad" heralds the spring with blue jays and more sad punk-pop problem-solving, Ramones-style. And don't miss the heart-rending saga of a rock and roll band(s) (#47 in a series) "Bleed Out".
Find your participating Record Store Day retailer here.
Tags:
Alejandro Escovedo
,
John Wesley Harding
,
Mike Watt + the Secondmen
,
New Release
,
Record Store Day
,
Robyn Hitchcock
,
Squeeze
,
Swindles
,
The Fleshtones
,
the soft boys
,
Wesley Stace
,
Young Fresh Fellows