Yep Roc Records has announced the signing of Nashville-based musician Jobi Riccio. Born and raised at the foothills of the Rocky Mountains in Colorado and inspired by artists ranging from George Jones to Joni Mitchell, Riccio writes songs that meld classic country sounds with modern sensibilities, upending genre tropes in the process. Last year, the Berklee College of Music alumn performed official showcases at Americanafest and Queerfest in Nashville, where she is an active member of the burgeoning queer country scene, and earned praise for her "tender vocals" and "classic-country twang" (The Nashville Scene). This year, Riccio is looking forward to releasing new music with Yep Roc and playing shows throughout the United States.
"I'm excited to have found such an enthusiastic and eclectic home for my music in Yep Roc," says Jobi Riccio. "From Aoife O'Donovan to The Felice Brothers to Watchouse, their roster has hosted some of my favorite acts in Americana, Indie Rock and beyond. It's truly an honor to be among their ranks."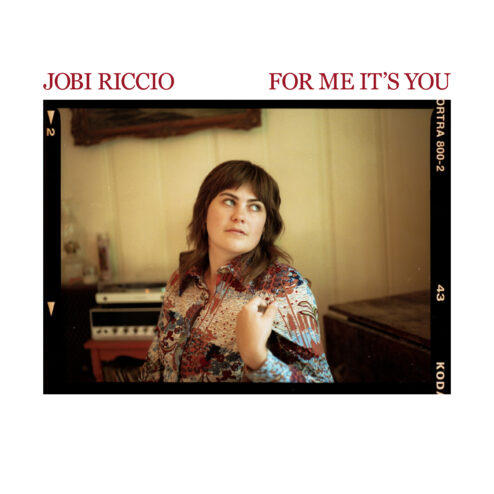 Today, Riccio has shared "For Me It's You," a pedal steel-infused ballad about the beauty in unrequited love. Written and co-produced by Riccio and performed with Mike Robinson (guitar), Josie Toney (fiddle), Bradley Morse (upright bass), and Jesse Timm (drums), the single spotlights Riccio's clever lyrics and raw candor as she navigates the complicated transition into adulthood with remarkable grace and honesty. 
Listen to new single "For Me It's You" here.
Riccio has also announced a string of shows in 2023, including performances in Nashville, Boston, and Philadelphia. Touring schedule below. Additional dates TBA.
The 24-year-old singer-songwriter released her debut EP Strawberry Wine in 2019, shortly before graduating from Berklee with the Lee Villaire Scholarship. Since its release, she has supported artists ranging from Erin Rae to Lavender Country, and played showcases at the Sundance Film Festival and Yep Roc 25, the label's anniversary celebration last year, where a line of Jobi fans at NC's Cat's Cradle snaked out the door. 
Jobi Riccio 2023 Tour Schedule
1/26/23:  SINGLE RELEASE SHOW @ The Basement // Nashville, TN
2/2/23: Folk Alliance Official Showcase (Brookside Room)  // Kansas City, MO
2/10/23: WMOT's Finally Friday @ 3rd & Lindsley // Nashville, TN 
2/17/23: Club Passim // Boston, MA
2/18/23: Baby's First Rodeo Queer Country Night // Philadelphia, PA
​2/19/23: Lic Bar // Queens, NY
3/24/23: Crystal Ballroom // Somerville, MA*
4/1/23: World Cafe Live // Philadelphia, PA*
*Supporting Mark Erelli 
Tags:
Jobi Riccio
,
new music
,
New Signing